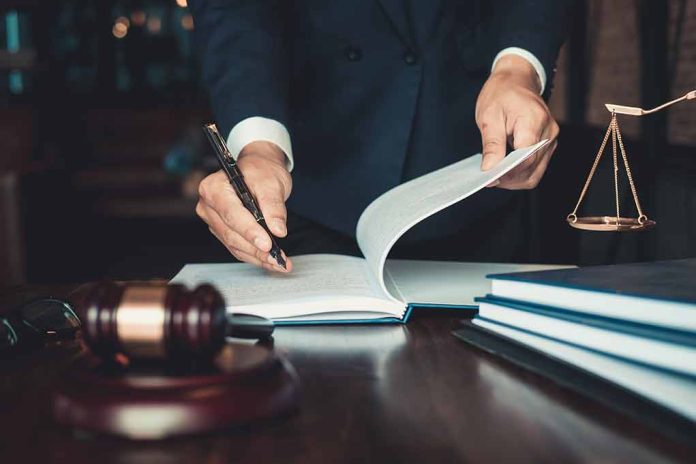 (UnitedHeadlines.com) – On Oct. 16, the U.S. Supreme Court ruled in favor of the Biden administration, blocking a federal judge's order regarding firearm parts that can be converted into "ghost guns."
The ruling blocks the injunction that was issued on Sept. 14 by Texas Judge Reed O'Connor. O'Connor ruled the two manufacturers, Blackhawk Manufacturing and Defense Distributed, were not subject to the enforcement of Biden's 2022 federal regulation about "ghost guns."
"Ghost guns" are firearms that can be made on 3-D printers without serial numbers.
This is the second time the Supreme Court has issued a ruling against O'Connor regarding the case. In a 5-4 ruling in August, the justices blocked O'Connor's previous ruling regarding enforcement of the federal regulation and the regulation was reinstated while an appeal proceeded through the 5th U.S. Circuit Court of Appeals in New Orleans.
The Biden administration stated other manufacturers were seeking similar court orders.
According to the Biden administration, O'Connor's ruling in favor of the manufacturers despite the court's August ruling "openly flouted" the authority of the Supreme Court.
In 2022, the Bureau of Alcohol, Tobacco, Firearms and Explosives (ATF) issued a rule aimed at "ghost guns." Under the rule, "buy, build, shoot" kits that are available for purchase are banned. The kits, available online or in stores, can be assembled by an individual into a working gun without having to complete a background check and without the firearm having a federal serial number.
The rule was an expansion of the definition of a firearm in the Gun Control Act, a 1968 federal law, to include both kits as well as parts that are able to be assembled into a working firearm. The rule stated that serial numbers on firearms were required, and that manufacturers and sellers must be licensed. The rule also requires background checks to be run on purchasers prior to a sale by sellers.
The rule applies to firearms that are made from parts and kits as well as those made by 3D printers.
Copyright 2023, UnitedHeadlines.com