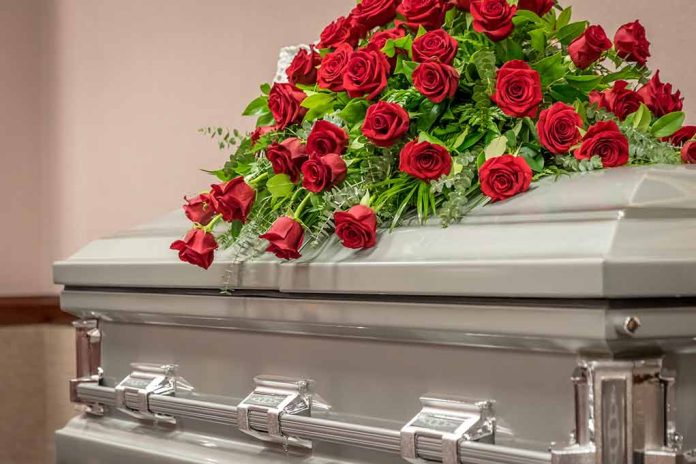 (UnitedHeadlines.com) – Actor Burt Young, 83, died in Los Angeles, California, on Oct. 8.
He was born in Queens, New York, on April 30, 1940, as Gerald Tommaso DeLouise. He joined the Marine Corps. at age 16, after getting help lying about his age from his father. While in the Marine Corps., he began boxing and trained under manager Cus D'Amato. He went on to box professionally, winning 14 out of 14 fights. He went on to study with acting teacher Lee Strasbeg for two years, changing his name to Burt Young when he began acting.
Over the course of his six-decade long career, Young starred in over 160 movies and TV shows, including "Little House on the Prairie," "M*A*S*H," the 1971 film "The Gang That Couldn't Shoot Straight," the 1974 films "Chinatown" and "The Gambler," the 1986 film "Back to School" as well as the 1989 film "Last Exit to Brooklyn."
However, his most well-known role came in 1976 when he played Paulie in "Rocky." He was nominated for an Academy Award in 1977 for the role. He reprised the character in six films in the "Rocky" franchise.
At the 2014 Hoboken International Film Festival, Young received the lifetime achievement award.
He recently appeared in "Kevin Can Wait" as well as "Russian Doll." At the time of death, he was attached to several projects which are currently in production, according to his profile on IMDb.
On Oct. 18, actor Sylvester Stallone took to social media to pay tribute to the actor. Stallone called Young "an incredible man and artist," adding that "I and the world will miss you very much."
His manager, Lynda Bensky, said that as an actor Young had "tremendous emotional range," adding that not only could he "make you cry" but he could also "scare you to death."
He is survived by his daughter, Anne Morea Steingieser, his brother, Robert, as well as a grandson. He was predeceased by his wife, Gloria, who died in 1974.
Copyright 2023, UnitedHeadlines.com