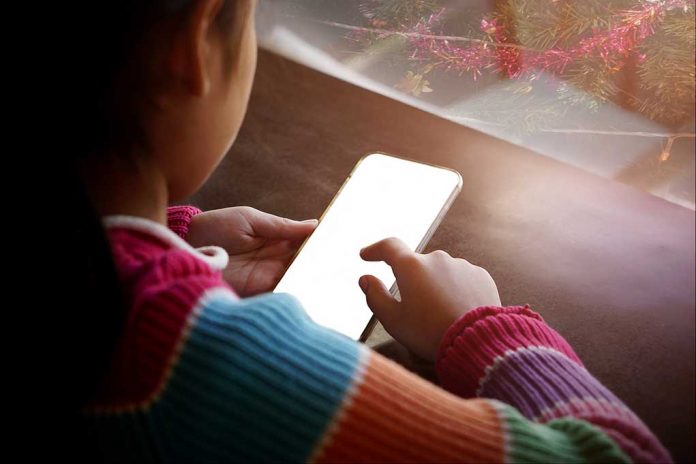 (UnitedHeadlines.com) – Emergency services are constantly on call to help those in need. However, not everyone casts a shining light over these services, namely law enforcement. Many people have law enforcement officers (LEOs) and other emergency services to thank for their lives, which is reason enough to offer gratitude.
The Phone Call
Recently the Covington County Sheriff's Department of Mississippi received a 9-1-1 call in which the caller hung up after dispatch answered. Concerned, the operator called the number back immediately, only to hear the voice of six-year-old Mylah Santa Maria. The department later released the recorded call on its Facebook account.
When the operator called back, she stated she received a call from the number. To her surprise, the nervous girl on the other end said she had something to tell the Sheriff. After the operator prompted the child and promised she'd get the message to the Sheriff, the young girl surprised the 9-1-1 operator, saying she simply wanted to tell her that she loved the Sheriff and everyone that worked for the department. The dispatcher gently promised to deliver the heartwarming message before disconnecting.
The Sheriff's Response
After receiving the young girl's message, Sheriff Darrell Perkins was moved by her generosity and decided to thank her for her kindness. The Sheriff noted it wasn't every day that public servants hear such affirmations.
Perkins stopped by Mylah's house, bringing her a basket full of paint, coloring books, and other art supplies. Mylah, who starts first grade soon, gave the Sheriff a big hug and her drawing of a red heart. The Sheriff said gestures like this make public servants' jobs easier and more rewarding. He called it a "once in a lifetime experience."
A Light in the Dark
Sheriff Perkins told The Epoch Times that LEOs deal with so much "negativity." So, something like this certainly stands out to those who serve and protect our communities. Especially since last summer's protests and the rise of the "defund the police" movement, funding cuts, job losses, and a lack of community support have all threatened police. There's no argument these circumstances have made LEOs' jobs more difficult.
Stories like Mylah's bring hope to those who serve and protect, sending a signal they still have people who support them and appreciate everything they give to their communities.
Copyright 2021, UnitedHeadlines.com