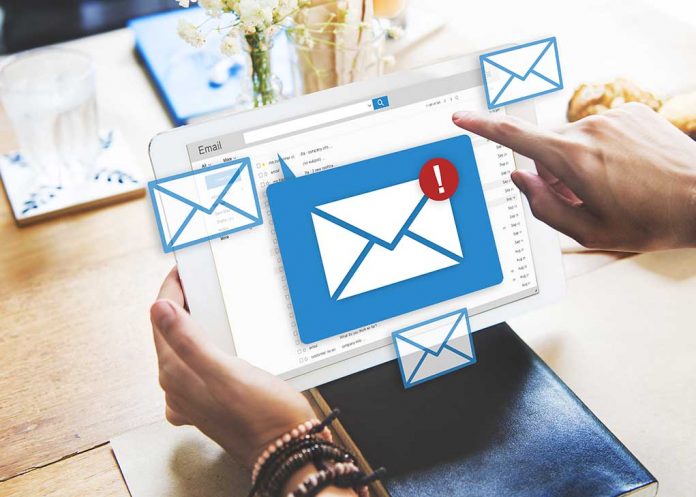 (UnitedHeadlines.com) – Scammers teeter on the cutting edge, finding new ways to steal personal information. One way is through email phishing, where they trick you into thinking the email comes from a legitimate source. From there, they want you to click on a link to verify everything only to gather pieces of personal data and use that to destroy your credit. Here's how to tell if an email message is truly legit or not.
What Do These Messages Say?
If you receive hundreds of messages daily, how do you know which ones are legit or not? This is the tricky part. Scammers use the same headline and font as the company they are trying to pose as. They can catch you off guard via the email subject line, and the core email will say something like:
Please confirm some personal information.
Click here to make a payment.
There is a problem with your account.
We recognize suspicious activity.
Their goal is to gain your attention and concern. They duplicate the messages from the original company you know and trust. The end result is they get access to your info and steal your money or identity.
Subtle Signs to Look For
They can't gain access to your personal information if you outsmart them. They may not call you by name, just by a generic greeting. Look closely at the sender's name and email.
What does the email address look like? This is how to verify if it's from the actual company or not. Look at the bottom as well and see if the logo is the exact same. If not, it's highly likely a phishing scam.
Protecting Yourself
The act of just clicking on phishing links resulted in consumers losing over $57 million to email scams in 2020. Don't fall victim; be diligent when opening suspicious emails. Find the original emails from businesses and banks you frequently use and add them to your contacts list. Here are some other security measures you can enact:
Strengthen your spam folder and adjust email settings.
Use a multi-factor authentication for log-ins.
Set software to auto-update.
Stop Phishing In Its Tracks
If you've been affected by phishing or another online scam, don't let it continue. It's important to report suspicious activity and contact the company that was duped to make them aware. Let the FTC know what happened, and run a virus and malware scan to ensure your computer and data are safe.
There are many ways scammers can obtain vital personal info. Keep everything secure by practicing safe email opening techniques and avoiding suspicious activity. The goal is to have a successful cyber experience and avoid contact with scammers. Here's to building the power and confidence for a positive financial future.
Copyright 2023, UnitedHeadlines.com