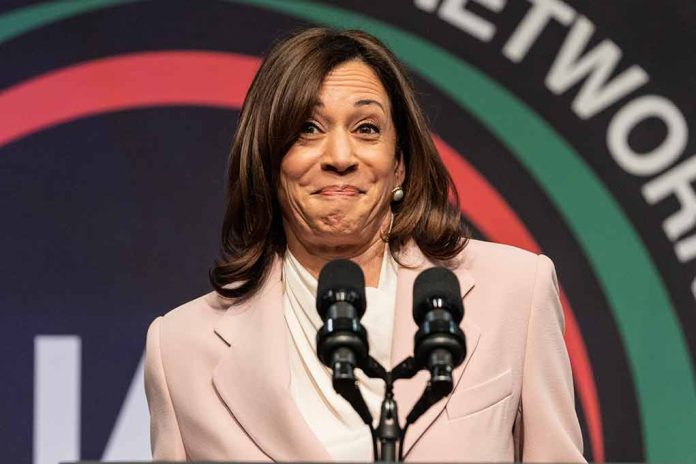 (UnitedHeadlines.com) – Many social media users are criticizing Vice President Kamala Harris after her announcement of the creation of the "first National Strategy to Counter Islamophobia" as incidents of antisemitism continue to rise across the country.
In a video posted to Twitter, Harris stated that the White House was launching a plan to "combat a surge of hate in America." Harris stated that while the plan is not yet finalized, it aims to stop "hate, bigotry and violence" toward Muslims as well as those perceived to be Muslim. Harris stated the plan will also address concern that Muslims are discriminated against by some government policies.
Many users criticized the video which was posted just weeks after the Oct. 7 Hamas attack on Israel that killed 1,400 people, including 32 Americans. The announcement comes as senators have been told by FBI Director Christopher Wray that antisemitism in the United States is increasing, reaching "historic levels."
On Twitter, Fox News contributor Tammy Bruce posted that "Timing is everything and is itself a statement." Bruce added that the statement coming while "Jews are being threatened" shows the Democratic Party's "moral depravity and corruption."
On Twitter, Stephen L. Miller, The Spectator editor, noted that the announcement by Harris came the same day that Hamas leadership stated its goal "is to erase Jews and Israel off the planet."
Arkansas Sen. Tom Cotton posted on Twitter about how the White House claims that "*Islamophobia* is our top concern" yet the Oct. 7 attack by Hamas was "the worst massacre of Jews since the Holocaust."
According to Oct. 16 hate crime statistics from the FBI, in 2022 hate crime incidents increased to 11,634, the highest level ever recorded since the FBI began tracking such data in 1991. The reported single-bias anti-Jewish hate crime incidents in the United States increased to 1,122 incidents, an increase of over 37 percent, the second highest on record and the highest level recorded in close to three decades.
Copyright 2023, UnitedHeadlines.com