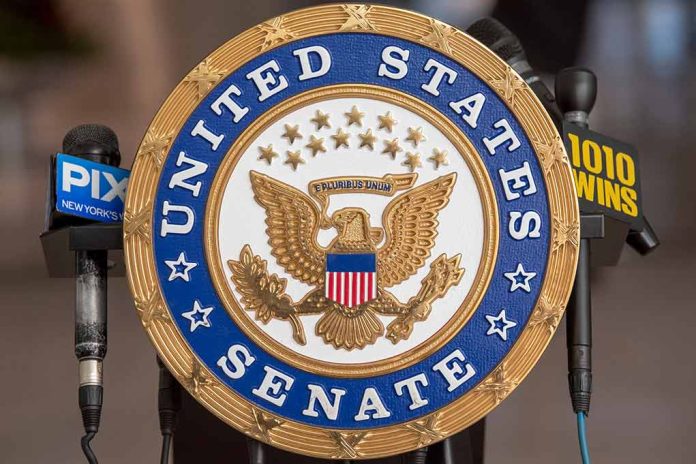 (UnitedHeadlines.com) – On Sept. 27, Utah House Speaker Brad Wilson, 54, announced his run for the U.S. Senate seat currently held by Utah Sen. Mitt Romney.
In early September, Romney announced he would not be seeking reelection in 2024. In making the announcement Romney, 76, said "younger people needed to step forward." Wilson had launched an exploratory committee before Romney made his announcement.
In making his announcement, Wilson said he was running because "our nation is at a crossroad," adding that to get things done "we need a fearless conservative fighter with the backbone." He said that he thinks Utah residents "would love to see Utah's common-sense solutions" that are used to manage Utah's government" also used in Washington, D.C.
First elected to represent Utah's 15th District in 2010, Wilson has served as House speaker for three terms. During his time in the Utah Legislature, Wilson has focused on cutting taxes as well as addressing Great Salt Lake's environmental challenges.
On Nov. 15, Wilson will resign from his position as House speaker and from the Utah State House.
Wilson, who is a commercial developer and home builder, says he is a "conservative fighter" who has the ability to help create jobs.
Wilson has raised $2.2 million so far, which includes $1.2 million of his own money.
Wilson is the first major Republican to announce his candidacy in what is expected to be a crowded field.
In May, securities investor and Riverton Mayor Trent Staggs became the first candidate to enter the race, referring to Romney as a "Massachusetts millionaire." On Sept. 18, Roosevelt, Utah, Mayor Rod Bird Jr., who is also the founder of an oilfield supply company, entered the race.
It has been speculated that Tim Ballard, the founder of Operation Underground Railroad which is an anti-child-trafficking group that inspired the movie "Sound of Freedom," may enter the race.
The Republican primary is scheduled for June 25.
Copyright 2023, UnitedHeadlines.com