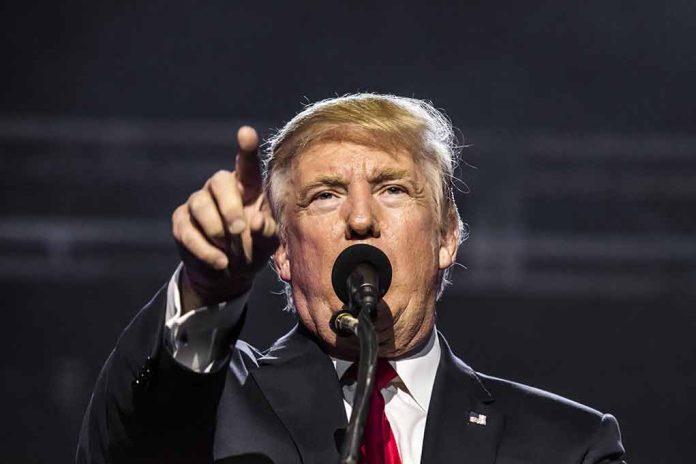 (UnitedHeadlines.com) – On Oct. 29, former President Donald Trump spoke to a crowd in Iowa about how if he wins in 2024, the indictments he is facing will make it "very easy" to retaliate against President Joe Biden.
Trump stated that the indictments "brought our country to a new level," adding that it allows it to be done "to Biden when he gets out." He walked back the comments by saying "I don't want to do it."
During his speech, Trump stated that the Department of Justice under Biden was "cheating," targeting Trump for political purposes. Trump stated that he was indicted because he is beating Biden in the polls.
During the speech, Trump said the Biden administration shared similarities to the leaders of "banana republics."
Trump stated that while he was in office he could have gone after Biden but didn't because he has "too much respect for the office." He referred to Biden as the "most incompetent president, most corrupt president, the worst president" that has ever been elected in the United States.
Trump also made similar comments on his social media platform Truth Social. He stated that the "totally political BIDEN INDICTMENTS & COURT CASES" could have been started three years ago, instead of in the middle of his presidential campaign. Trump also stated that Biden is setting a "BAD precedent for yourself, Joe."
Currently, Trump faces charges related to two federal criminal cases with one related to the 2020 election and one related to classified documents, two state criminal cases as well as civil suits. The four indictments have not hurt Trump's support. Polls show that Trump currently leads the candidates for the 2024 Republican presidential nomination. A new Iowa poll shows Trump leading the field by 27 points over Florida Gov. Ron DeSantis who is tied for second place with former South Carolina Gov. Nikki Haley. Polling also shows a close race between a potential matchup of Trump and Biden.
Copyright 2023, UnitedHeadlines.com