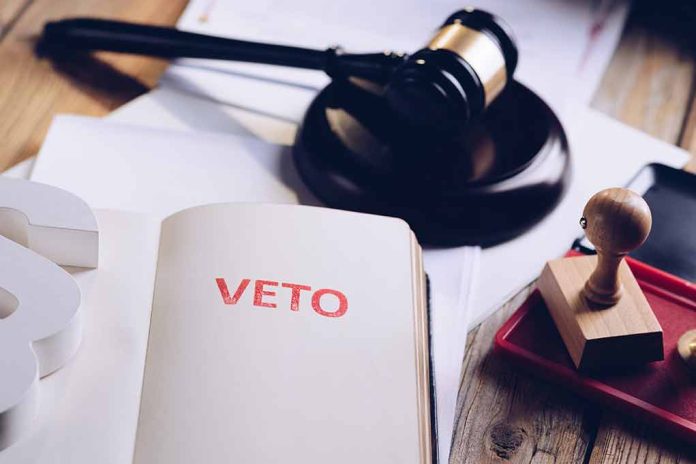 (UnitedHeadlines.com) – In the Nov. 6 election, Texas voters rejected Proposition 13 which would have increased the retirement age for judges. It was the only amendment on the ballot that failed.
According to preliminary election results, more than 60 percent of voters voted against raising the retirement age for judges.
Under the proposal, judges' mandatory retirement age would have increased to 79 from 75, while the minimum retirement age would have increased to 75 from 70. Both the Texas state House and Texas state Senate passed House Joint Resolution 107 in support of Proposition 13 with broad bipartisan support. A House Committee Report stated that 75 was not a reasonable retirement age because of "today's longer life expectancies."
Supporters of Proposition 13 stated that the changes were needed as people are working later into their lives. They also argued that judges that have served longer bring much needed experience to the bench.
The failure of the amendment means that in the next few years some high-level judges will be forced to retire in the coming years. These include Texas Supreme Court Chief Justice Nathan Hecht, who turns 75 next year, and Texas Supreme Court Justice Debra Lehrmann, who would turn 75 during her next term if she was re-elected. If re-elected, Court of Criminal Appeals Justices Sharon Keller, Scott Walker, Bert Richardson as well as Barbara Hervey, would also turn 75 during their next term.
If Proposition 13 passed, State district court Judge Doug Woodburn, 74, who serves in the 108th district in Amarillo, had intended to run for reelection. Woodburn said he was "flabbergasted" to learn that Proposition 13 failed.
The amendment's failure put a spotlight on the age of elected officials and the 2024 presidential race which could potentially be between President Joe Biden, 80, and former President Donald Trump, 77.
One of the co-authors of House Joint Resolution 107, Republican Rep. Cody Thane Vasut suggested that voters were thinking about Biden's age when they rejected his constitutional amendment. However, in the last decade, four other states have rejected similar proposals.
Copyright 2023, UnitedHeadlines.com