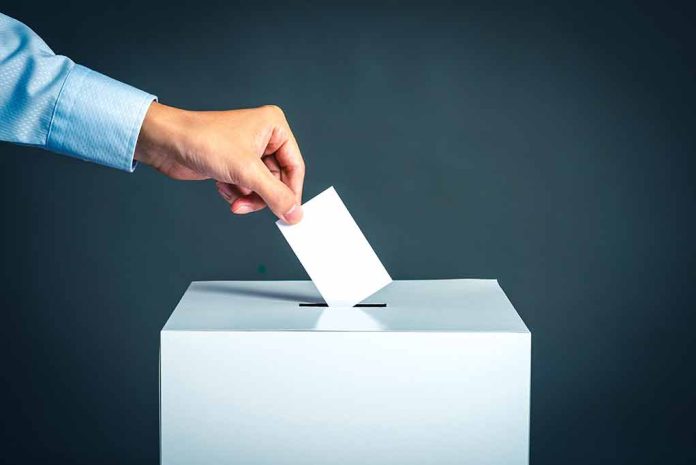 (UnitedHeadlines.com) – Authorities have launched an investigation after election offices in Georgia and Washington state received "suspicious" envelopes Nov. 8 which officials are describing as acts of "terrorism." Election workers in several counties in Washington received envelopes that contained "unknown powdery substances," which prompted those offices to be evacuated, according to Washington Secretary of State Steve Hobbs.
The Spokane Police Department confirmed that the white powder in an envelope received by the Spokane County Elections Office had tested positive for fentanyl, and negative for explosives agents. According to a "presumptive" field test, an envelope received by King County election workers had also tested positive for fentanyl. The powder will undergo further lab testing to confirm the results, according to Renton Police Department Detective Robert Onishi.
A Pierce County elections office was also evacuated after an envelope was discovered "that dispersed a white powdery substance." The envelope contained a letter which said, "something to the effect of stopping the election." The substance was determined to be baking soda, according to a police spokesman.
In a statement, Hobbs called the letters "acts of terrorism to threaten our elections."
In Georgia, a suspicious letter was also sent to election workers in Fulton County according to Secretary of State Brad Raffensperger. Raffensperger added that before the letter arrived at the Fulton County election office it was intercepted, and no other counties in Georgia appear to have been targeted. No further details about the letter were given due to an ongoing investigation.
In a statement, Raffensperger said state and federal officials were working together to investigate whether "additional Georgia officials are being targeted."
According to a spokesperson from the Department of Justice, both the FBI and the U.S. Postal Inspection Service are investigating the incidents in Washington and Georgia, as well as incidents in Nevada, Oregon and California.
During Washington's August primary, suspicious envelopes were received by election officials in King County and Okanogan County. Trace amounts of fentanyl was detected in the substance in King County, while the substance in the Okanogan County envelope was found not to be harmful.
Copyright 2023, UnitedHeadlines.com