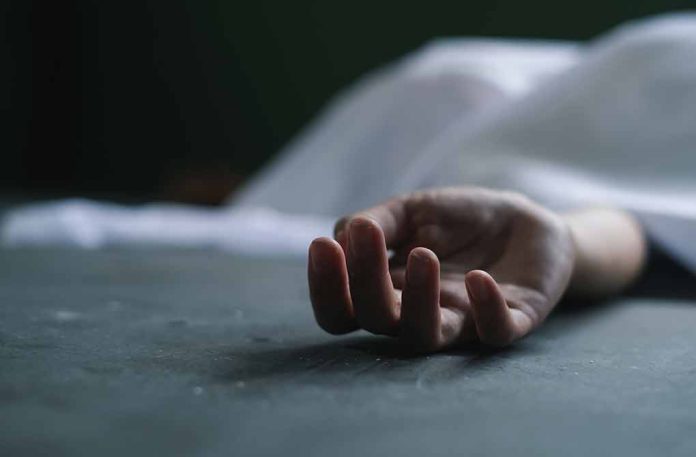 (UnitedHeadlines.com) – Pedro Argote, 49, who was suspected in the fatal shooting of Maryland Circuit Court judge Andrew Wilkinson, was found dead on Oct. 26, ending the weeklong manhunt.
According to the Washington County Sheriff's Department, Argote's body was located by police during a search of the area between Clear Spring Road and Bottom Road in Williamsport, Maryland. His body was found about a mile northwest of where his vehicle, a silver Mercedes SUV, was found Oct. 21.
On Oct. 19, Wilkinson was found shot in the driveway of his Hagerstown home on Olde Waterford Road. His wife and son were at home when the shooting occurred. Wilkinson was transported to Meritus Medical Center, where he died.
On the day of the shooting Wilkinson had presided over Argote's divorce case, which had been filed in June 2022, according to court records. In June 2022, she also filed a domestic violence petition against Argote, alleging emotional abuse as well as physical abuse, though it was dismissed less than two weeks later. On Oct. 19, Wilkinson granted custody of the couple's four children, ages 3 to 12, to Argote's estranged wife. The judge also banned Argote from contacting or visiting the children. He was ordered to pay $1,120 a month in child support. Argote was not present for the Oct. 19 hearing.
Following Wilkinson's death, all judges and court personnel have received increased security, according to Circuit Court Administrative Judge Brett Wilson.
Maryland Gov. Wes Moore called the killing of Wilkinson "cold-blooded" and "vicious."
In a statement, the Maryland Judiciary thanked the law enforcement agencies that are "working tirelessly to protect Judiciary personnel" and to locate the suspect in the shooting death of Wilkinson.
According to Washington County Sheriff Brian Albert, the department is discussing how to better protect judges from violence.
In fiscal year 2022, among federal court personnel there were over 1,300 threats or possible threats that were investigated, according to the US Marshals Service.
Copyright 2023, UnitedHeadlines.com