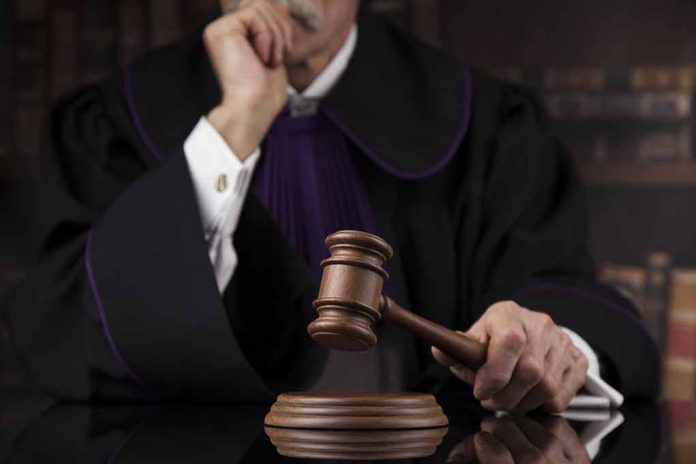 (UnitedHeadlines.com) – On Nov. 6, Manhattan Supreme Court Justice Arthur Engoron pounded on a table in the courtroom during the testimony of former President Donald Trump in a move Trump's attorney Alina Habba called "unhinged."
During a lunch break in the $250 million civil fraud trial against Trump, Habba spoke to reporters detailing the day and Engoron's behavior. Habba told reporters that it appears the judge "has already predetermined" that Trump committed fraud before they ever set foot in the courtroom.
She stated that while he pounded on the table, he yelled at her, telling her to sit down. She stated that she was just doing her job as an attorney defending Trump. She added that she doesn't tolerate that kind of behavior in her life and she was "not going to tolerate it here."
Habba stood up during the day's session after Engoron cut Trump off during his testimony regarding his golf course in Aberdeen, Scotland. Trump stated that the golf course "may be the greatest" in the world. Engoron told Trump that while he is on the stand to answer questions directly rather than give "speeches." The judge told Trump, "This is not a political rally."
Engoron then told Habba to sit down and stated "I am not here to listen to what he has to say!" Habba responded that Engoron was there to listen to Trump, who had a right to give detailed answers. At one point during Trump's testimony, Engoron asked Trump's attorney Chris Kise if he could "control your client?"
Engoron later apologized for yelling at Habba.
Habba also brought up New York Attorney General Letitia James, who brought the lawsuit against Trump. She stated that James had said "the numbers don't lie." Habba said the numbers didn't lie when James ran for governor and "don't lie when President Trump runs for office in 2024."
Court papers seeking a mistrial may be submitted by Trump's legal team though the justification was unknown.
Copyright 2023, UnitedHeadlines.com