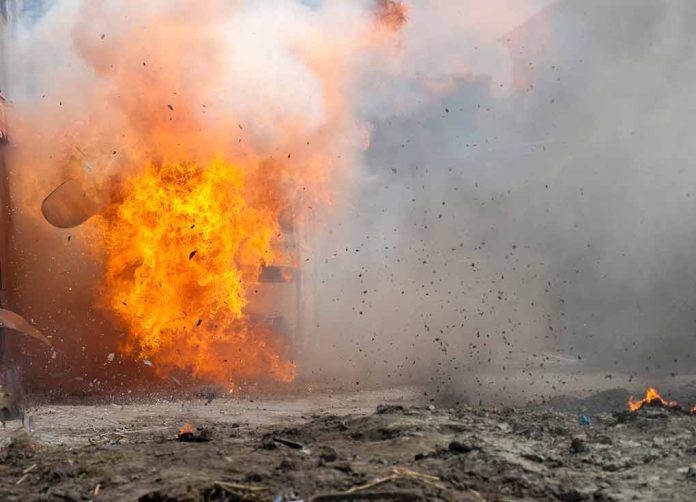 (UnitedHeadlines.com) – New Jersey Sen. Cory Booker was in Israel and had been out for a jog when Hamas attacked Israel on Oct. 7.
Booker had arrived in Israel on Oct. 6 as he was scheduled to be a speaker at an Oct. 10 summit to discuss the Abraham Accords that was to be held in Tel Aviv. He had arrived early as he had planned meetings and was going to be visiting sites before the summit. He was jogging in Old City on Oct. 7 when his chief of staff called telling him to return to the hotel as Israel was under attack. Back at the hotel, Booker said he hid, along with many other Americans that had been staying at the hotel, in the hotel's stairwell or bomb shelter.
Over 700 Israelis were killed during the Oct. 7 attack.
Booker issued a statement on Oct. 7 that said he "emphatically condemns Hamas' horrific acts of violence," adding that he stands "with the people of Israel."
On Oct. 8 on Twitter, Booker said he was "shaken, angered, and heartbroken" by the "sickening terrorist attacks." In the video message, he said that Hamas was launching "thousands of rockets" at Israel. He stated, "he is more committed than ever" to working "to continue supporting Israel's security" as well as to "ensuring stability in the region."
Booker was not the only lawmaker in Israel at the time of the attack. Democrat New York Rep. Dan Goldman along with his family were also in Israel to celebrate a Bat Mitzvah. During the attack, he also took shelter in the stairwell of a hotel. Goldman's spokesperson, Simon Kanter, issued a statement saying that Goldman hopes Americans can unite to support Israel as well as its "right to defend herself from terrorism and war crimes."
According to their offices, both Booker and Goldman have left Israel.
As of Oct. 10, over 1,600 people on both sides had been killed, with thousands more injured.
Copyright 2023, UnitedHeadlines.com