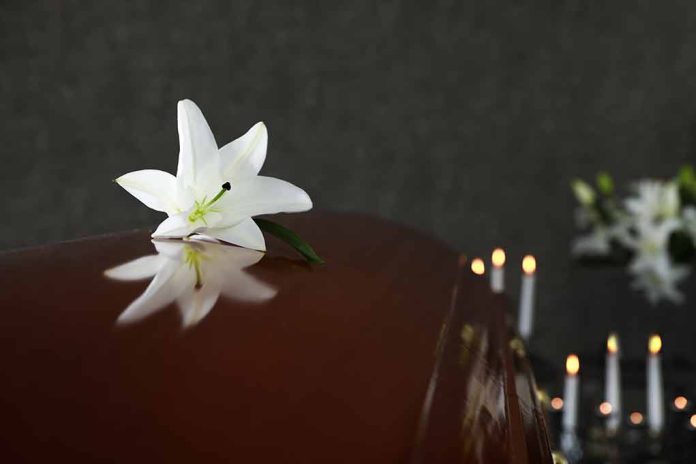 (UnitedHeadlines.com) – In December 2018, New Jersey Sen. Bob Menendez's wife, Nadine Arslanian Menendez, hit and killed a pedestrian in New Jersey while driving her Mercedes-Benz.
At the time of the accident that killed Richard Koop, 49, she was dating the senator and alone in the car. According to the Bergen County medical examiner, the accident severely mutilated Koop's body. According to Bogota police dashcam footage of the incident, she did not take a DUI test at the scene and left after providing a statement to police as well as a person who was said to be a retired Hackensack police officer who had shown up at the scene to help her. It was determined she was not at fault for the crash because the man had been jaywalking when he was hit.
The senator, his wife, and three New Jersey businessmen were indicted on three counts of bribery on Sept. 22. The indictment refers to the fact that, in January 2019, Mrs. Menendez told two businessmen, Jose Uribe, and Wael Hana, that she no longer had the vehicle involved in the crash as it had been totaled. The indictment shows that Hana then helped provide money toward a 2019 Mercedes-Benz worth over $60,000 to her.
The indictment states that in exchange for the vehicle, Sen. Menendez agreed and then sought to interfere in an unrelated criminal insurance fraud prosecution of one of Uribe's associates and an investigation that involved one of Uribe's employees. Prosecutors allege a senior state prosecutor was contacted by Menendez "at least twice" and that Menendez attempted to coerce the official to get a more favorable outcome for Uribe. The official never agreed to intervene. For his efforts, $15,000 cash was given toward the downpayment on the new vehicle.
The senator commented on the accident on Oct. 4, stating it was "tragic," adding that "obviously we think of the family."
Between 2007 and 2021, Arslanian Menendez received around $410 in fines for other driving offenses including ignoring traffic signals, using a mobile phone while driving, as well as for unsafe passing.
Copyright 2023, UnitedHeadlines.com