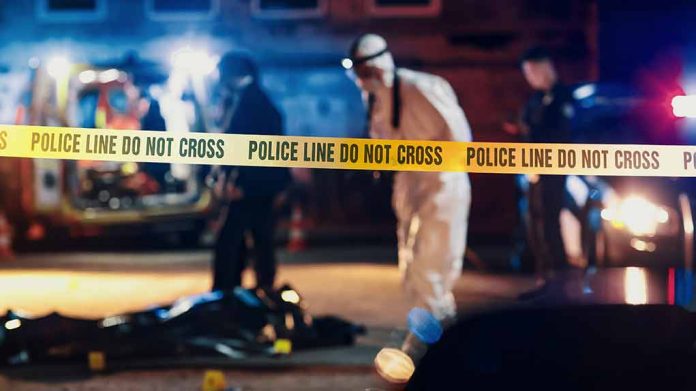 (UnitedHeadlines.com) – A 20-year-old man armed with an AR-style rifle, a handgun as well as explosives was found dead inside the Glenwood Caverns Adventure Park in Colorado.
The man, Diego Barajas Medina, was found dead by park officials on Oct 28 who were checking the park before it opens for the new season. According to authorities with the Garfield County Sheriff's Office, it appeared that he had been planning a shooting at the amusement park and had killed himself before acting on the plan.
According to authorities, it appears as though Medina broke into the park while it was closed. It is unknown how long his body was there as the park was closed as it transitions from the summer season to the winter season. He was wearing body armor as well as tactical-style clothing with patches on the clothes that made it appear that he was "associated with law enforcement." He had extra loaded magazines for each of the two weapons in his possession.
Investigators located explosive devices in Medina's vehicle. When the park was searched, no other explosives were located. According to the sheriff's office, the Grand Junction, Colorado, Bomb Squad ensured all of the explosive devices were safe. Investigators stated that not all of the devices were real.
A message stating "I am not a killer, I just want to get into the caves" was found on a wall in the women's bathroom, where the man's body was also found, according to Garfield County Sheriff Lou Vallario. Vallario stated that it had not been verified that the man wrote the message.
Medina was "not on their radar at all," according to the sheriff's office.
The spokesperson for the Garfield County Sheriff's Office, Walt Stowe, stated that the investigation remains ongoing, and that the man's death being investigated as a possible suicide. Stowe added that an "attack of devastating proportions" could have been implemented with the "amount of weaponry, ammunition, and explosive devices found" with the suspect.
Copyright 2023, UnitedHeadlines.com