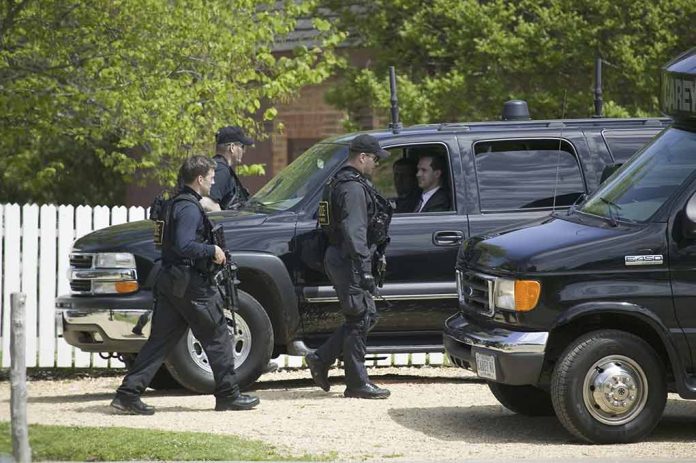 (UnitedHeadlines.com) – On Nov. 12, a Secret Service agent assigned to Naomi Biden, the granddaughter of President Joe Biden, opened fire on a group of three individuals that were attempting to break into an unmarked Secret Service car.
The Secret Service agent noticed the individuals "breaking a window of the parked and unoccupied SUV" outside Naomi Biden's Georgetown home. A regional bulletin was put out to the Metropolitan Police to be on the lookout for the suspects' red vehicle. No one was struck by the gunfire. According to Secret Service spokesman Anthony Guglielmi, there was "no threat to any of the protectees."
Naomi Biden, 29, is a lawyer with the firm Arnold & Porter. The eldest daughter of Hunter Biden and his first wife, Kathleen Buhle, Naomi lives in the home where the incident occurred with her husband, Peter Neal. The couple got married last fall at the White House after living there with the president. The couple moved to the home in Georgetown after their honeymoon.
One of Naomi's neighbors stated that they had taken a walk about an hour before the incident and that the street was "dead" quiet, with nobody outside. The Secret Service monitors the area from a unit in a dedicated parking spot near Naomi's home and would have noticed the break in because it was so quiet, according to the neighbor.
Politicians and their staff have not been safe from an increase in crime in Washington, D.C. So far this year in Washington, D.C., there have been over 750 carjackings and over 6,000 reports of stolen vehicles, according to police. In October, three armed assailants carjacked Texas Rep. Henry Cuellar near the Capitol. Cuellar was physically unharmed in the incident.
Compared to this time last year, violent crime is up more than 40 percent in Washington, D.C. In February, Minnesota Rep. Angie Craig suffered bruises after she escaped from an assailant who assaulted in her apartment building. In March, a staff member for Kentucky Sen. Rand Paul was stabbed multiple times by a man that had been recently released from a lengthy prison sentence.
Copyright 2023, UnitedHeadlines.com