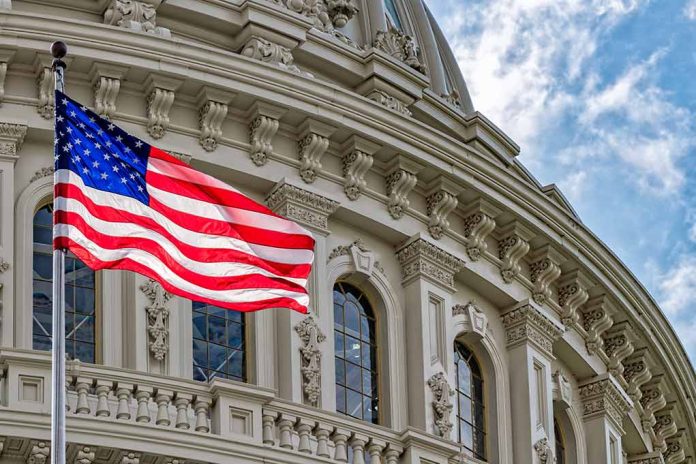 (UnitedHeadlines.com) – On Nov. 1, the House fell short in its second effort to expel New York Rep. George Santos.
A resolution to expel Santos failed with a 179-213 vote, short of two-thirds majority needed. Twenty-four Republicans joined 155 Democrats in voting to expel Santos who is facing a 23-count federal indictment on charges of fraud and embezzlement. Nineteen members of the House, four Republicans and 15 Democrats, voted present. There were 22 members of the House that were absent.
The privileged resolution was brought to the floor by five New York Reps. Brandon Williams, Anthony D'Esposito, Mike Lawler, Marc Molinaro and Nick LaLota.
The resolution referenced Santos' lies about his education and previous employment. It also referenced his lies about his personal background, including lies about his family members having escaped from Nazi Germany and his family members narrowly surviving the terrorist attacks on Sept. 11, 2001."
The resolution mentioned his 2022 campaign treasurer Nancy Marks who pleaded guilty to charges that she falsified finance reports, including one in which Santos claimed to have personally donated $500,000 to his campaign.
After the vote Santos stated he stands "firmly in my innocence," adding that those that sought to expel him were acting as "judge, jury and executioner."
In May, Santos pleaded not guilty to 13 charges accusing him of making materially false statements to the House, money laundering, wire fraud as well as theft of public funds. Democrats sought to have him expelled. The vote failed and the matter was referred for further investigation to the House Ethics Committee.
In October, Santos pleaded not guilty to 10 charges accusing him of embezzlement as well as falsifying donation totals. The New York Republicans then launched this latest effort to remove Santos.
On Oct. 31, the House Ethics Committee stated its "next course of action" in the investigation would be announced by Nov. 17. The committee could recommend expulsion, censure, expulsion or other punishments. However, the House would still be required to vote on the punishment.
Copyright 2023, UnitedHeadlines.com