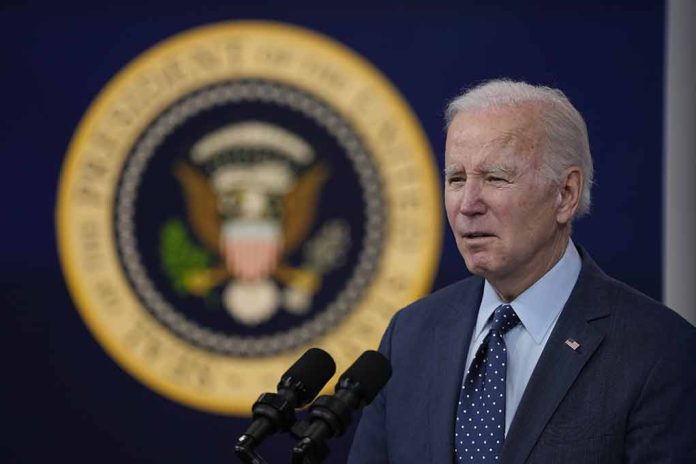 (UnitedHeadlines.com) – After calling for a primary challenger to President Joe Biden, Minnesota Rep. Dean Phillips resigned his leadership position on the Democratic Policy and Communications Committee.
He will "remain a part of the Democratic Caucus," according to a spokesperson for Phillips. Phillips policy decisions have been aligned with Biden's.
In a statement, Phillips said he made the decision because his views on the 2024 election "are incongruent with the position of my colleagues" adding that he was "not pressured or forced to resign." On Twitter, Phillips celebrated the leadership of House Minority Whip and New York Rep. Hakeem Jeffries.
The move comes after a House Democratic Caucus meeting where California Rep. Sydney Kamlager-Dove spoke out against Phillips for suggesting that Biden step aside.
Over the summer, Phillips discussed the possibility of entering the race to challenge Biden with potential donors. He also called for other Democrats to "jump in" the race in August. During an interview with NBC's "Meet the Press," Phillip said that while he "adores" Biden he wants him to "pass the torch" to someone new. He stated he would like to see "a moderate governor" run for the 2024 Democratic presidential nomination that is "hopefully from the heartland."
During an interview with "The Warning" podcast host Steve Schmidt, Phillips said "I am thinking about it. I haven't ruled it out," when asked about entering the race. Though he did add that he feels there are others better prepared to run. He told Schmidt he was concerned that between now and November something could happen to "make the Democratic Convention in Chicago an unmitigated disaster."
The calls for a challenger to Biden come as polls show that close to three-quarters of Americans are concerned that Biden's age, 80, could affect his level of physical as well as mental competence. Many are also concerned with his ability to finish a second term.
Currently, Robert F. Kennedy Jr. as well as Marianne Williamson are running against Biden.
Copyright 2023, UnitedHeadlines.com