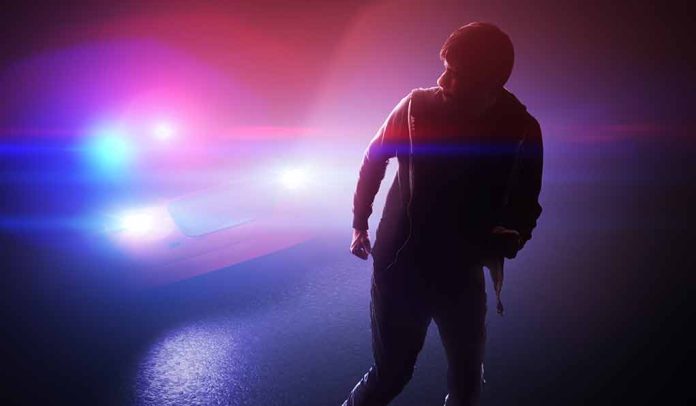 (UnitedHeadlines.com) – On Oct. 29, California Highway Patrol officers arrested a man who threw pipe bombs at a patrol car during a 30-minute car chase. The man had been fleeing a Catholic church in San Francisco after he allegedly knocked a parishioner unconscious.
The suspect, Daniel Garcia, 42, from Concord, was arrested after crashing his car east of San Francisco in Martinez, according to San Francisco Assistant Police Chief David Lazar. He was charged with attempted robbery, unlawfully possessing an explosive device, reckless evasion, assault on an officer, aggravated assault as well as suspicion of attempted murder.
According to Lazar, police responded to the Saints Peter and Paul Church for a parishioner who had been temporarily knocked out after being punched in the head.
Following Communion, the suspect allegedly demanded money from another parishioner. "The parishioner continued to pray and ignored him," Lazar stated. The suspect then punched the parishioner in the head. As other parishioners began calling 911, the suspect continued demanding money. As he left the church, the suspect allegedly pulled a knife.
The parishioner did not know the suspect, according to police.
Officers responding to the 911 call were then led on a chase by Garcia who threw a pipe bomb at the responding officers. The officers "saw the flames and could feel when the bomb detonated." Before crossing the Bay Bridge, Lazar alleged that a second, larger bomb was thrown at officers.
A California Highway Patrol spokesperson said that nothing was thrown from the suspect's vehicle once California Highway Patrol officers took over the car chase. Once Garcia was under arrest, police located suspicious items inside his vehicle. A bomb-squad robot was used to extract the suspicious items from the car.
No officers were injured by the pipe bombs.
On Oct. 30, armed police were seen at a home that was reportedly linked to Garcia. Authorities were also seen removing evidence from the residence.
Copyright 2023, UnitedHeadlines.com