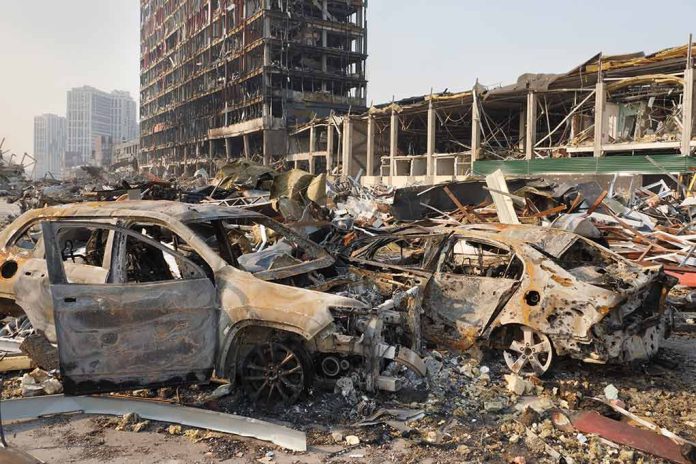 (UnitedHeadlines.com) – Over 1.1 million people located in northern Gaza were urged to evacuate south as Israel prepared to launch an attack in retaliation for the Oct. 7 attack by Hamas.
On Oct. 13, Israel's military stated that civilians should evacuate to the south within 24 hours. Citizens were told to evacuate for their safety as well as to distance themselves from Hamas terrorists who would use them as "human shields."
As Israeli forces work to dismantle Hamas, U.S. Secretary of State Antony Blinken stated that Israel should try to avoid civilian casualties. The United Nations and other humanitarian groups have stated that the order should be rescinded, adding that it "could transform an already tragic situation into a catastrophe."
Local raids are also being conducted by Israeli forces in Gaza as they attempt to locate the 150 hostages being held captive by Hamas. Essential supplies of water, fuel, food and electricity have been cut off to Gaza with Israel's energy minister Israel Katz stating they would remain cut off until Hamas frees all the hostages. However, withholding of essential supplies is prohibited by international law according to the UN.
IDF spokesman Lt. Col. Peter Lerner stated that while those in Gaza had been given a 24-hour window to evacuate, Israel acknowledged that the deadline "may slip" as the mass migration would take time.
Some residents were packing cars or walking with belongings, while others said they were staying as they felt safe nowhere.
Israel began airstrikes in Gaza on Oct. 7 after Hamas terrorists killed over 1,300 Israeli citizens. Since the airstrikes began, more than 1,500 Palestinians, including women and children, have been killed and over 6,600 injured.
An airstrike Oct. 11 killed a Hamas operative that created videos of the Oct. 7 terrorist attack, which was shared on social media, according to Israeli military spokesman Richard Hecht. Hecht said they plan to get "every single one" of the people involved in the attack.
Copyright 2023, UnitedHeadlines.com