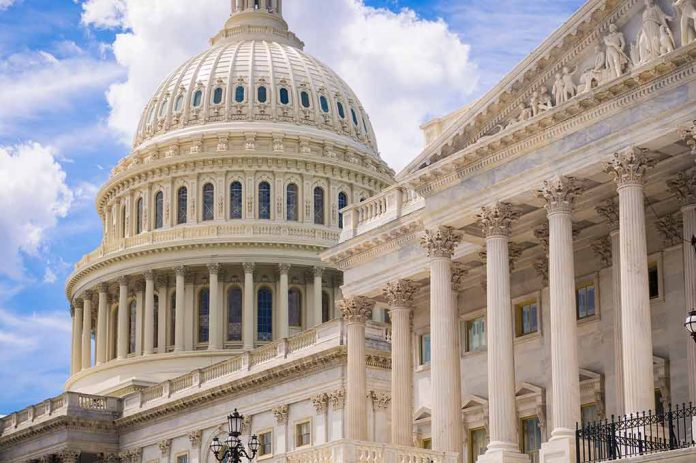 (UnitedHeadlines.com) – Georgia Rep. Marjorie Taylor Greene blasted almost two dozen of her fellow House Republicans after her resolution to censure Michigan Rep. Rashida Tlaib failed.
Following the vote, Greene took to Twitter Nov. 1, where she listed the 23 Republicans who voted against her resolution as well as a list of 13 Republicans who abstained from the vote, calling them "PATHETIC."
She stated that the "feckless Republicans" sided "WITH Democrats." Greene added that Republicans "NEVER do anything to stop the communists Democrats."
She mentioned that Republicans have failed at impeaching Department of Homeland Security Secretary Alejandro Mayorkas, failed to stop the first impeachment of former President Donald Trump and also failed to stop the Department of Justice from turning into "the very tyrannical government our founding fathers warned us about."
Greene also specifically targeted members of the Freedom Caucus, including Texas Rep. Chip Roy, who voted against the censure of Tlaib, but who voted in favor of kicking Greene out of the Freedom Caucus.
Following Tlaib's participation in an Oct. 18 protest at the United States Capitol Complex, Greene announced on Twitter that she was writing a resolution to censure Tlaib. A vocal supporter of Palestine and the only Palestinian-American member of Congress, Tlaib has come under scrutiny following the Oct. 7 by Hamas that killed more than 1,400 people in Israel, including 32 Americans. Tlaib has not condemned the attack. She has spoken out multiple times in support of a ceasefire in the war.
The resolution to censure Tlaib was initially put on hold while the House did not have a speaker. However, following the election of Louisiana Rep. Mike Johnson as House Speaker, Greene moved forward with the resolution.
On Nov. 1, the House voted to table Greene's resolution to censure Tlaib for "antisemitic activity," sympathizing with Hamas, as well as "leading an insurrection at the United States Capitol Complex."
Tlaib stated that Greene's resolution was "unhinged," adding that it was also "deeply Islamophobic."
While a censure would not have removed Tlaib from office, it would have made her give up her roles on any committees.
Copyright 2023, UnitedHeadlines.com