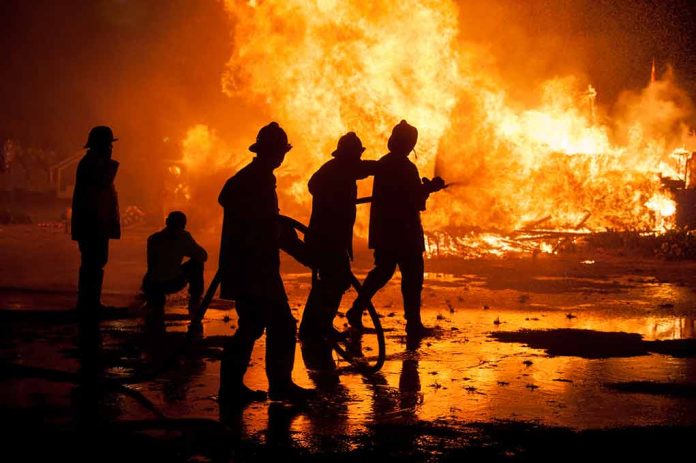 (UnitedHeadlines.com) – On Oct. 5, Richard Montano, 48, was convicted of first-degree murder for stabbing, beating, and then setting on fire Silvia "Kelly" Vaca Abacay, 40, who he had believed to be his ex-girlfriend. He was also found guilty of arson. The conviction means Montano faces life in prison.
According to prosecutors, on Aug. 10, 2022, Montano set the apartment on fire after he stabbed Abacay 10 times. Prosecutors referenced her autopsy saying she suffered blunt-force trauma injuries to her face, head as well as neck. Prosecutors believe that Montano thought Abacay was his ex when he killed her.
At the time of her murder, Abacay had been living with her friend Via Rojas. Rojas ended an eight-year-long relationship with Montano at the end of July 2022. For a month after the breakup, Montano was seen on a neighbor's Ring doorbell camera barging into Rojas' apartment multiple times without her knowing. Ten days before Abacay was murdered, Montano was spotted in the apartment on a camera.
After hearing screams and loud noises coming from across the hall on what turned out to be the day of the murder a neighbor called 911. During the trial, the 911 call was played during which Abacay could be heard "screaming and banging" for 15 minutes during the attack. When police arrived, they found her body on fire.
The trial began Oct. 2, wrapping up Oct. 5. Jurors deliberated for three hours before coming back with a verdict of guilty.
Fairfax County Commonwealth Attorney Steve Descano stated that the case featured "some of the most disturbing crime scenes" that he has ever encountered.
In a GoFundMe post, friend Jose Luis Landivar said, "She was friendly and full of joy." She is survived by her husband and two children.
In a statement, Descano said that while it won't bring her back, Montano's conviction will ensure he no longer poses a danger to the community.
His sentencing is scheduled for Jan. 19.
Copyright 2023, UnitedHeadlines.com