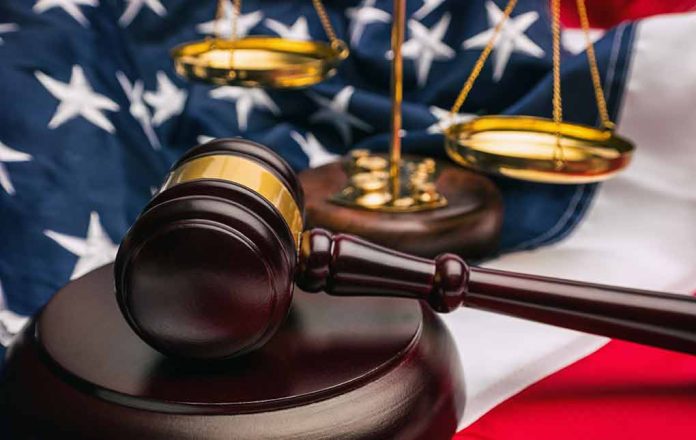 (UnitedHeadlines.com) – The Department of Justice has charged former IRS consultant Charles Littlejohn, 38, with leaking former President Donald Trump as well as "thousands" of the country's "wealthiest individuals" tax-return information to various news organizations.
Littlejohn stole and then shared the tax returns of a "high-ranking government official" with a news organization, according to the Department of Justice. Court documents indicate that two different outlets "published numerous articles" about the tax information.
According to court documents, between 2018 and 2020, Littlejohn stole the tax returns, which date back more than 15 years, while working as a contractor for the IRS. In the complaint, Trump is not officially named.
Littlejohn has been charged with one count of the unauthorized disclosure of tax return information and tax returns. If convicted, he faces a maximum sentence of five years in prison.
Though the news outlets are not officially named in the court document, the disclosures of tax return information are linked to stories run in 2020 and 2021 by both The New York Times and ProPublica. The New York Times stories gave detailed information about how much Trump has paid in federal income tax as well as details on how the very rich pay little in federal income taxes. The New York Times story specifically said that in 10 out 15 years Trump paid no income taxes at all. Trump responded to the story in September 2020 saying he paid the IRS "millions of dollars," adding that just "like everyone else" he is "entitled" to tax credits. The ProPublica articles also mentioned Elon Musk, George Soros, Jeff Bezos, Michael Bloomberg as well as Carl Icahn specifically.
In 2021, the Department of Justice began investigating the leaks. In testimony before the Senate Appropriations Subcommittee, Attorney General Merrick Garland stated the leaks are "an extremely serious matter."
The case is currently being investigated by the Treasury Inspector General for Tax Administration.
Copyright 2023, UnitedHeadlines.com