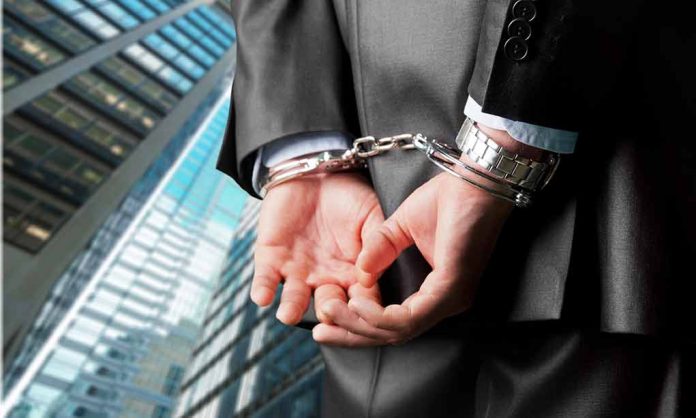 (UnitedHeadlines.com) – On Nov. 13, Utah Rep. John Curtis responded to a petition filed in Hong Kong's High Court which calls for his arrest after he co-sponsored a bill that imposes financial sanctions on 49 Hong Kong officials.
The petition enables Hong Kong law enforcement and citizens to arrest Curtis, as well as Alaska Sen. Dan Sullivan, California Rep. Young Kim, Massachusetts Rep. James McGovern and Oregon Sen. Jeff Merkley if any of the lawmakers are found to be in the city.
On Nov. 1, the bipartisan group of lawmakers introduced the Hong Kong Sanctions Act in both the Senate and House. The bill imposes financial sanctions on 49 Hong Kong officials, judges, law enforcement officers as well as on prosecutors for alleged violations of human rights violations since restrictive national security laws were implemented in 2019-2020 by the Chinese Communist Party. Under the proposal the five lawmakers introduced, if it is determined that the Hong Kong officials listed had violated the human rights law, then President Joe Biden would be required to implement sanctions.
Jimmy Siu See-kong, the lawyer behind the petition calling for the arrest of the five lawmakers, stated that they were attempting to pressure judicial officials, thereby interfering with the Hong Kong justice system.
In a Nov. 13 statement, Curtis said that he has seen "freedoms in Hong Kong" be dismantled and "pro-CCP lawmakers" are now calling for his arrest by citizens of Hong Kong "for shining a light" on the dismantling of rights.
The Hong Kong Safe Harbor Act, which makes it easier for refugees from Hong Kong to be granted asylum in the United States, was introduced by Curtis in 2020. Curtis introduced the Hong Kong Business Integrity and Transparency Act in 2022 and in 2023. It would document every instance of U.S. companies being asked to share data or assist in government operations by Hong Kong authorities.
Copyright 2023, UnitedHeadlines.com