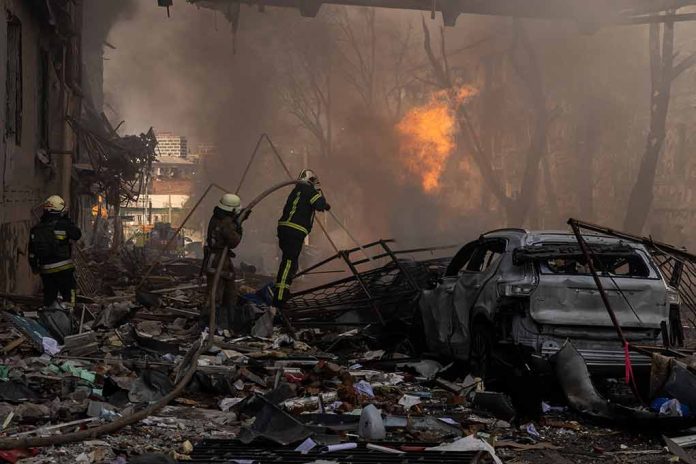 (UnitedHeadlines.com) – A deadly explosion on Oct. 17 at the Al-Ahli Hospital located in Gaza City left hundreds dead and Israel and Palestine pointing fingers as to who was to blame.
Video from the scene, confirmed by The Associated Press, showed belongings as well as bodies strewn around the grounds of the hospital. The Gaza Health Ministry reported around 500 deaths.
Hamas immediately stated that an Israeli air strike was to blame for the "horrific massacre."
However, the Israeli military stated that a Palestinian militant group that works with Hamas, Islamic Jihad, was to blame. According to the Israeli military, "intelligence from multiple sources" showed that rockets had been fired by Islamic Jihad militants near the hospital and that one of those rockets had hit the hospital.
According to Rear Adm. Daniel Hagari, chief army spokesman, at the time of the attacks the army determined there were no ground, air force or naval attacks in the area. Aerial footage from a military drone shows the explosion occurred in the building's parking lot and was inconsistent with Israeli weaponry.
Islamic Jihad stated that Israel was just "trying hard to evade responsibility" for the blast.
In the days before the hospital blast, many Palestinians had taken refuge in the hospitals as Israel ordered residents to evacuate south.
The bombing occurred a day before President Joe Biden headed to the Middle East where he had planned to meet with leaders of Israel, as well as Palestinian, Jordan and Egyptian leaders. As a result of the hospital bombing, all except Israel's leaders canceled their meetings with Biden.
Before the blast at the hospital, the Gaza Health Ministry had stated there were over 2,778 people killed and 9,700 injured since the airstrikes began. Israel began airstrikes on Gaza after an Oct. 7 attack by Hamas which killed 1,400 people, including 31 Americans. During the Oct. 7 attack, 203 hostages were taken into Gaza by Hamas, including at least 13 Americas. Hamas has launched rockets at Israeli cities since the day of the attack.
Copyright 2023, UnitedHeadlines.com