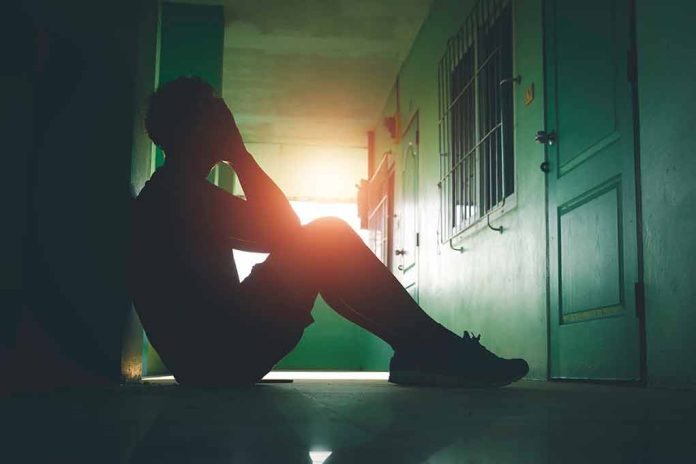 (UnitedHeadlines.com) – Within a 24-hour period that began Nov. 6, four current and former Los Angeles County Sheriff's Department employees were found dead after committing suicide.
The three men and one woman included three current employees of the department and one who was retired.
According to a statement from the sheriff's department, the first suicide was reported in Valencia around 10:30 a.m. The first victim has been identified as a 25-year veteran of the LASD, Cmdr. Darren Harris. The second suicide death, who has been identified as retired LASD employee Greg Hovland, was reported in Lancaster just after 12:50 p.m.
As word spread of the first two suicides, the third and fourth were discovered. The third call of a current employee was reported at a home in Stevenson Ranch at 5:40 p.m. The fourth call came in around 7:30 a.m. Nov. 7, when homicide detectives were sent to a Pomona hospital for a current employee of the department who was declared dead.
According to a statement from the department, each incident will be investigated independently by homicide detectives as well as the County of Los Angeles Medical Examiner. Investigators have not said whether they believe the incidents to be connected.
Sheriff Robert Luna said in a statement that this year the "LASD family has experienced a significant amount of loss and tragedies." He said a "shockwave of emotions" was sent "throughout the department" by the deaths of the "four beloved" members of the department.
Luna stated that it was important for all members of the department, regardless of rank, "to check on the well-being of other colleagues and friends." He also stated that the department was "urgently exploring avenues" to reduce the stress factors that are related to work as well as to "support our employees' work and personal lives."
Families that have been impacted by the deaths are being offered resources by LASD. Confidential counseling is also being offered for department personnel.
Copyright 2023, UnitedHeadlines.com