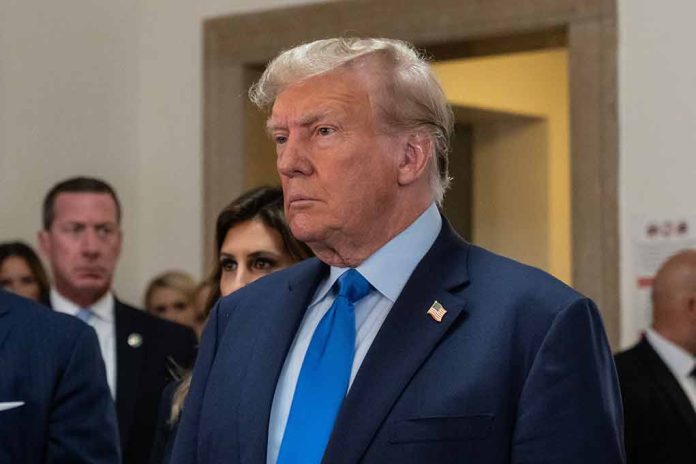 (UnitedHeadlines.com) – Some allies of former President Donald Trump have started to turn against him as they face their own legal challenges.
On Oct. 24, three more of his former allies appear to have turned against Trump.
According to a report from ABC News, Mark Meadows, Trump's former chief of staff, met multiple times with federal prosecutors where he categorically undermined Trump's narrative about the 2020 election being stolen.
On Oct. 24, Jenna Ellis, a former lawyer for Trump, accepted a plea deal with Georgia prosecutors. As part of the plea deal, Ellis confessed that she committed the felony of aiding and abetting false statements in regard to the 2020 election in Georgia. She is the third former Trump ally to accept a plea deal in exchange for testifying against Trump in the case brought by Fulton County District Attorney Fani Willis.
In accepting the deal, Ellis stated that she now "looks back on this experience with deep remorse."
A third former Trump ally was also in court Oct. 24. Michael Cohen took the stand in a civil trial against Trump in which prosecutors are seeking to end the former president's ability to do business in New York. Cohen testified that Trump directed him to inflate the former president's net worth on financial statements. Cohen had previously been in jail for tax fraud, as well as making false statements to Congress and violations of campaign finance.
In response to the news, Trump took to Truth Social posting about Meadows. He posted that he didn't think Mark Meadows would be someone to "lie about the Rigged and Stolen 2020 Presidential Election" in exchange for "IMMUNITY against Prosecution (PERSECUTION!)." Trump added that those that do that "are weaklings and cowards."
In response to Trump's post, prosecutors in Special Counsel Jack Smith's office filed to have a gag order that had been temporarily suspended reinstated arguing that Trump was trying to intimidate witnesses.
Copyright 2023, UnitedHeadlines.com