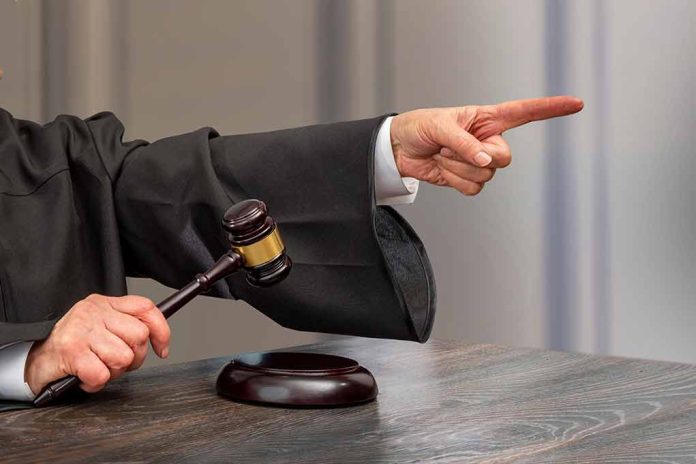 (UnitedHeadlines.com) –  On Oct. 11, U.S. District Judge David Urias ruled in favor of the executive order issued in September by New Mexico Gov. Michelle Lujan Grisham that put temporary gun restrictions in place around the Albuquerque area. The ruling comes as a temporary restraining order that had been in place blocking the new restrictions ended Oct. 11.
The ruling rejects gun rights advocates' request to block the temporary gun restrictions as legal challenges to Grisham's order move forward.
In response to shootings around New Mexico in which children were killed, Grisham used a public health order to enact temporary restrictions that included suspending the right to open or concealed carry of firearms in most public places around the Albuquerque area. The initial order was then modified after the temporary restraining order was put in place to include only playgrounds and public parks, with one exception being access to a municipal shooting range park. The order also includes monthly inspections statewide for firearms dealers, it requires New Mexico hospitals to file reports on gunshot victims, and it requires wastewater testing at schools for illicit substances. The order also created a program for gun owners to safely surrender firearms they no longer want.
Under the order, state police have authority to assess civil penalties and a fine of up to $5,000. However, both the sheriff as well as the Albuquerque police chief refused to enforce it.
Many lawsuits and court motions have been filed by gun rights advocates in an attempt to block the restrictions, arguing that the order prevents residents in the Albuquerque area from their 2nd Amendment right to carry in public for self-defense.
The judge's ruling rejected the argument of gun rights advocates that "sensitive places" should not apply to places like playgrounds but to places involving core government functions such as polling locations. The judge stated that schools are recognized by the Supreme Court as sensitive places and that there is a "sound analogy" between playgrounds and schools.
The lawsuit was filed by We The Patriots USA. The co-founder and vice-president of the group, attorney Brian Festa, stated they would appeal the decision.
Copyright 2023, UnitedHeadlines.com