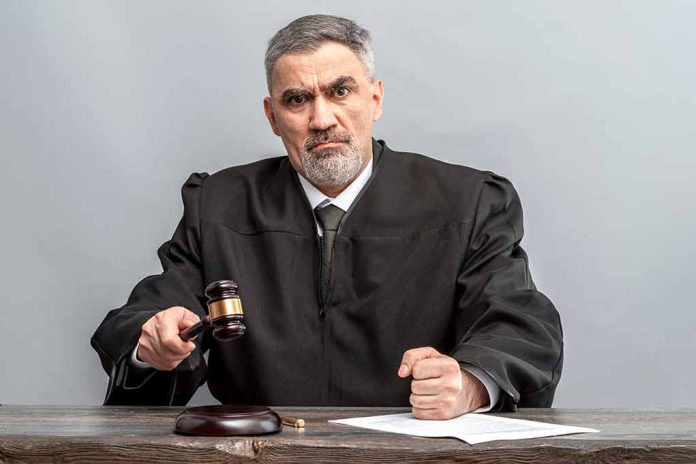 (UnitedHeadlines.com) – A temporary restraining order was issued by a federal judge Oct. 30 blocking the Biden administration for destroying the temporary concertina wire fence Texas installed near Eagle Pass along the Rio Grande.
Chief U.S. District Judge Alia Moses ruled that if the temporary border fence continued to be dismantled by federal officials that Texas would suffer significant harm. In the ruling, Moses made one exception. The ruling states that federal officials can cut the fence only for medical emergencies "that most likely results in serious bodily injury or death" absent any available apparatus "to avoid such medical emergencies" before the barrier is reached.
The temporary restraining order is a result of a lawsuit Texas Attorney General Ken Paxton filed. On Oct. 24, Paxton requested the court grant an immediate injunction because "the Biden Administration further escalated the barrier destruction." In his request, Paxton argued that federal officials stated that they were allowed to destroy the fence "to allow [illegal] aliens to enter & be processed." The motion stated that "hydraulic-powered pallet forks" were used to remove the "concertina wire, fencing posts, clamps, and all" from the ground. The motion stated that 300 migrants were then waved into Texas illegally by federal officials.
The Department of Homeland Security stated that "under federal law" border agents must protect migrants from injury, "regardless of their legal status." A Department of Homeland Security spokesperson stated they would comply with the court order.
The ruling by Moses was seen as a win for states that seek to enforce their own border security measures without assistance from the federal government.
The temporary restraining order remains in place until Nov. 13. A preliminary injunction hearing, when both parties have an opportunity to present evidence, is scheduled for Nov. 7.
According to Customs and Border Protection, there were over 2.4 million encounters at the southern border during fiscal year 2023, which ended Sept. 30.
Copyright 2023, UnitedHeadlines.com