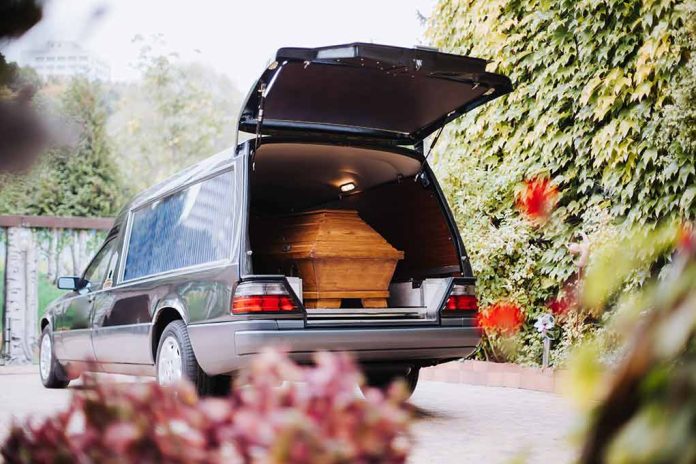 (UnitedHeadlines.com) – Former President Donald Trump's sister, Maryanne Trump Barry, 86, died Nov. 13 at her home in Manhattan. According to the New York City Police Department, she was found unconscious and unresponsive early Nov. 13 inside the bedroom of her Fifth Avenue apartment.
Barry was the oldest of Fred Trump's children. In 1974, she became an Assistant United States Attorney for the District of New Jersey, one of only two women in the office. In 1983, she was nominated to the Federal District Court in New Jersey by former President Ronald Reagan. Former President Bill Clinton appointed Barry to the United States Court of Appeals for the Third Circuit in 1999.
In 2017, after her brother was sworn in as president, Barry told the court that she would stop hearing cases. In April 2019, Barry retired from her position as a federal appellate judge amid an investigation into an alleged tax fraud that stemmed from her father's real estate empire. The investigation ended when she retired.
Former President Donald Trump stated in 2016 that his older sister was a "highly respected judge," noting that the two disagree on public policy issues. However, Barry was a vocal supporter of her brother's political and business ambitions.
Secret audio recordings of Barry were released to The Washington Post four years later, a day after a private memorial service for the president's younger brother, Robert Trump, 71, who died Aug. 15, 2020, was hosted at the White House. Mary Trump, the former president's niece, had made the recordings of Barry in 2018. The recordings included Barry saying that her brother had "no principles" and that he was "cruel." The former president dismissed the recordings, saying "it's something else" every day, "who cares?"
On Nov. 14, former President Donald Trump remembered his sister in a post on Truth Social. He stated she was "a truly beautiful woman" who had "a presence like no other." He added that Barry "was a great Judge, and a great sister."
Copyright 2023, UnitedHeadlines.com