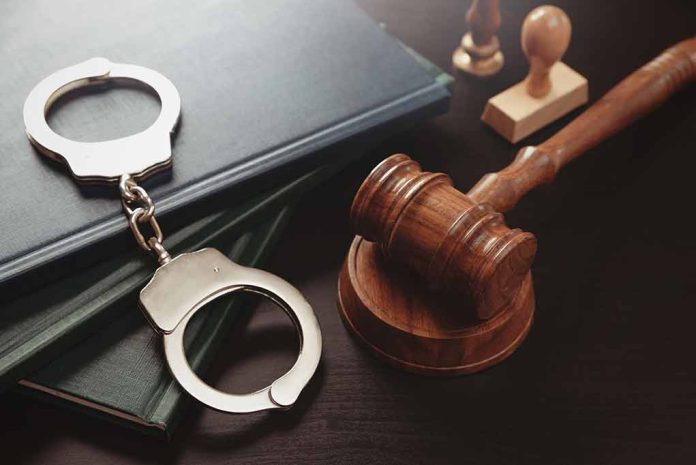 (UnitedHeadlines.com) – On Sept. 28, Frederick Douglass Moorefield, 62, a senior Department of Defense official, along with his friend, Mario Flythe, 49, were arrested and charged with the promotion of an alleged dog fighting operation in Maryland. According to the Department of Justice, the two allegedly ran the secret dog fighting ring for more than 20 years, which included executing dogs that didn't win.
At least 12 dogs were rescued when authorities served warrants at their residences on Sept. 6. Veterinary steroids, blood-stained carpet, and training equipment and jumper cables which were "used to execute dogs" that don't win were also found at the homes, according to the affidavit.
An encrypted messaging application was used as a way to communicate about their dog fighting ring with Moorefield using the code name "Geehad Kennels" and Flythe using the code name "Razor Sharp Kennels," according to law enforcement officials. They used the messaging application to arrange and coordinate dogfights as well as "how to conceal their conduct from law enforcement."
On Sept. 21, the criminal complaint was filed. On Sept. 28, it was unsealed at the defendants' initial court appearances. U.S. Magistrate Judge J. Mark Coulson ordered the two be released under the supervision of the U.S. Pretrial Services pending trial.
Moorefield worked for the Office of the Secretary of Defense as the Deputy Chief Information Officer for Command. According to the Department of Defense, Moorefield is not employed by the government anymore, but did not say when he left. It is unclear what security clearance Moorefield had at the time, according to Department of Defense Deputy Press Secretary Sabrina Singh. She added that these are things that will be revealed during the Department of Justice investigation.
Department of Defense Spokesperson Lt. Cmdr. Timothy Gorman stated they could not "comment further on an individual personnel matter."
The case is being prosecuted by Assistant U.S. attorneys Darryl Tarver and Alexander Levin.
Copyright 2023, UnitedHeadlines.com