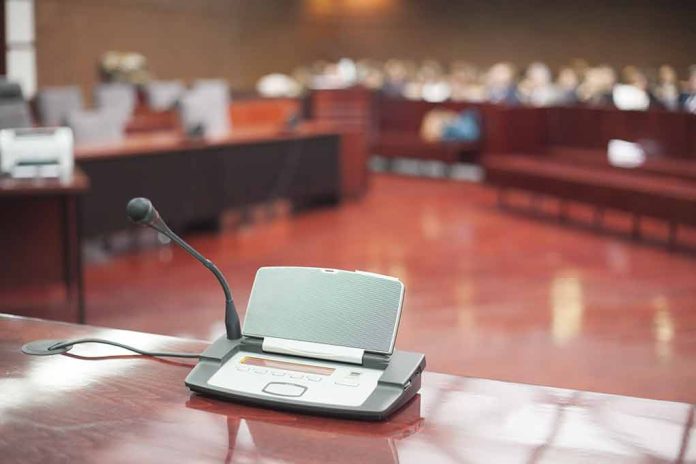 (UnitedHeadlines.com) – On Nov. 14, David DePape, 43, admitted on the stand in federal court that he hit former House Speaker Nancy Pelosi's husband, Paul Pelosi, with a hammer after he broke into their home. While on the stand, DePape became emotional and cried before he recounted the Oct. 28, 2022, incident. DePape stated that until he was charged with attempted murder, he had believed he had killed Pelosi, 83.
DePape stated that he had not intended to harm Pelosi when he entered the couple's San Francisco home. However, DePape said he ended up hitting Pelosi in the head with the hammer after Pelosi attempted to grab the hammer. Police officers responding to the 911 call were present when the incident occurred. DePape stated he felt sorry for what happened on the night of the attack. He added that he would apologize to Pelosi if he were in the courtroom.
During the attack, Pelosi suffered a fractured skull as well as injuries to his hands and right arm.
In his testimony, DePape stated he entered the home because he wanted to speak to Nancy "about corruption in Washington, D.C." He added that he had made a list of targets to pursue. His list of targets included California Rep. Adam Schiff, California Gov. Gavin Newsom, former U.S. Attorney General William Barr, actor Tom Hanks, and the President's son Hunter Biden.
Pelosi also testified in the trial Nov. 14. During his testimony, he stated "a large man" had entered his home who had "a hammer in one hand and some [zip] ties in the other." Pelosi added that the man asked, "'Where's Nancy?'" He told the jury that he had only discussed the incident with investigators and had tried to put it out of his mind.
Following the attack, DePape pleaded not guilty. He was charged with attempted kidnapping and attempted murder. He was also charged with assaulting the family member of a federal official with the intent to retaliate against the federal official for the performance of their duties. If convicted, DePape could face life in prison.
Copyright 2023, UnitedHeadlines.com