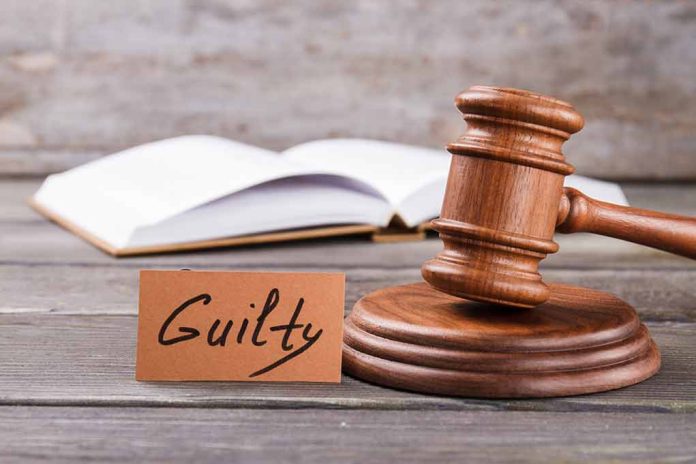 (UnitedHeadlines.com) – On Oct. 26, "Squad" member and Democrat New York Rep. Jamaal Bowman, 47, turned himself in and pleaded guilty to charges he illegally pulled a fire alarm in the Cannon House Office Building before a Sept. 30 vote. Capitol Police Supervisory Special Agent Joseph McAtee filed a warrant for Bowman's arrest in relation to the Sept. 30 incident and he was charged with a misdemeanor by Washington D.C. Assistant Attorney General Peter Saba.
On Sept. 30 police were called for a fire alarm on the second floor of the Cannon House Office Building that had been pulled. Capitol Police agents interviewed Bowman about whether he knew about the fire alarm being pulled. Bowman said "yes" he knew about the fire alarm, adding that he was rushing to vote.
Bowman stated that he pushed on the door that had a sign stating, "emergency exit only push to open," before he "pulled the lever next to it." He claimed that the door is usually open "when votes are called."
According to the warrant, Bowman was contacted by the House Sergeant at Arms after he voted. He said that he had not intended to obstruct or disrupt a congressional proceeding, then said he would not make any more statements and needed to get a lawyer.
Security footage allegedly showed Bowman try to open the two doors, then pull the fire alarm and walk away.
As part of his plea deal, Bowman pleaded guilty to the charges and will pay a fine of $1,000 as well as write a letter apologizing to the U.S. Capitol Police. If Bowman doesn't write the letter, he could face six months in prison as well as a fine of $1,000, according to Superior Court Judge Dorsey Jones.
According to Bowman's office, the plea deal includes having the charges withdrawn in three months if he writes the letter of apology and pays the maximum fine of $1,000.
He is scheduled to attend a review hearing at 9:30 a.m. on Jan. 29.
Copyright 2023, UnitedHeadlines.com