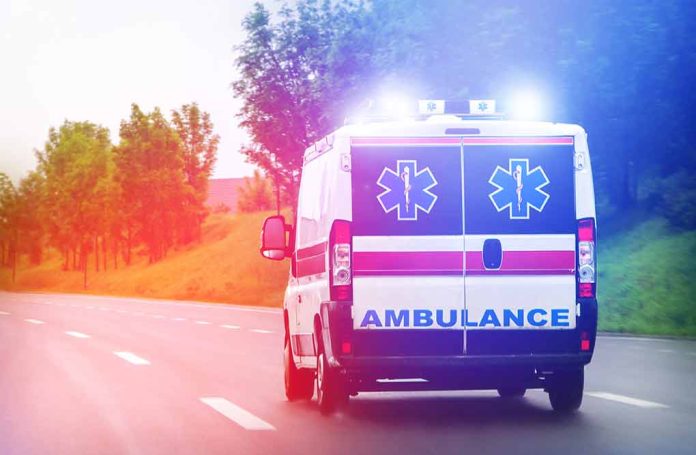 (UnitedHeadlines.com) – Six people were killed and 18 injured after a bus carrying students collided with a semi-truck and three other vehicles Nov. 14 near Columbus, Ohio.
The semi-truck rear-ended the bus on I-70 West, about 26 miles east of Columbus, just before 9 a.m., according to Licking County Emergency Management Agency Director Sean Grady. The SUV was one of three other vehicles involved in the crash.
Fifty-seven people, including band students from Tuscarawas Valley Local School District, were on board the bus at the time of the accident.
Three students on the bus, John Mosely, 18, Jeffery Worrell, 18, and Katelyn Owens, 15, were killed in the crash. Two parent chaperones and a teacher traveling in an SUV, Dave Kennat, 56, Kristy Gaynor, 39, and Shannon Wigfield, 45, were also killed in the crash. Fifteen students were also among those injured in the crash.
In a statement, Superintendent Dr. Derek Varansky said that the students and chaperones from Tusky Valley were "on the way to the Ohio School Boards Association conference." He called the news on the crash "devastating and heartbreaking."
During a vigil held in Zoarville, Ohio, Varansky called the students killed in the crash "bright lights full of life," adding that they "lost their lives way too young." He said the day began with the student heading to "a once-in-a-lifetime event" before turning into one of the darkest days in our district's history and the worst day of my life."
The conference organizers canceled the event after learning of the crash.
In a statement, the bus company Pioneer Trails said it was "fully cooperating" with the investigation into the cause of the crash.
At a Nov. 14 press conference regarding the crash, Ohio Gov. Mike DeWine called it "our worst nightmare" to have a crash involving "a bus full of children." He sent his prayers to the families and "everyone who was on the bus."
Copyright 2023, UnitedHeadlines.com