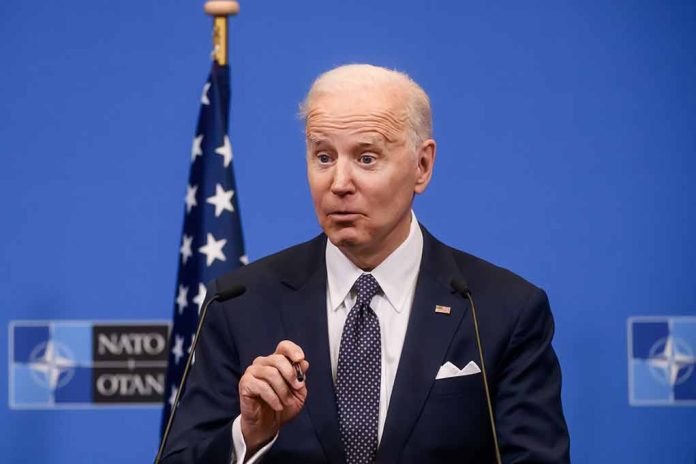 (UnitedHeadlines.com) – On Oct. 16, President Joe Biden canceled a planned visit to a wind tower plant in Colorado to meet with his national security team.
Biden made the last-minute decision to cancel the trip, part of his "Investing in America" tour, where he was set to talk at CS Wind about his clean energy agenda as the war between Israel and Hamas continues to escalate.
On Oct. 16, the White House spokesperson for issues of national security John Kirby stated that Biden had scheduled national security meetings for the day. Kirby added that Biden wanted to remain focused on the situation with Israel and Hamas.
As of Oct. 17, Israeli forces have been attacking Gaza for 11 straight days after Hamas terrorists attacked Israel, killing 1,300 people. Along the border with Gaza, Israel has been amassing forces before a potential invasion of the Gaza Strip in an effort to save hostages held by Hamas. There are estimated to be more than 150 hostages being held by Hamas in Gaza. In preparation for the invasion, residents in the northern part of Gaza were urged by Israel to move south. Since the Oct. 7 attack, over 3,000 Palestinian have been killed as a result of the bombings.
On Oct. 16, U.S. Secretary of State Antony Blinken held additional meetings with Israel's leaders in Tel Aviv. In the Middle East, Blinken has also met with the top Arab allies of the United States.
Biden is set to travel to Israel Oct. 18 after an agreement was reached between the government of Israeli Prime Minister Benjamin Netanyahu as well as the U.S. after seven hours of talks between Netanyahu, Biden and his national security cabinet. The agreement provides humanitarian aid as well as safe passage to the over 2 million people that reside in Gaza. Since the Oct. 7 attack, there have been multiple calls between Biden and Netanyahu as well as other allies regarding the crisis.
Copyright 2023, UnitedHeadlines.com