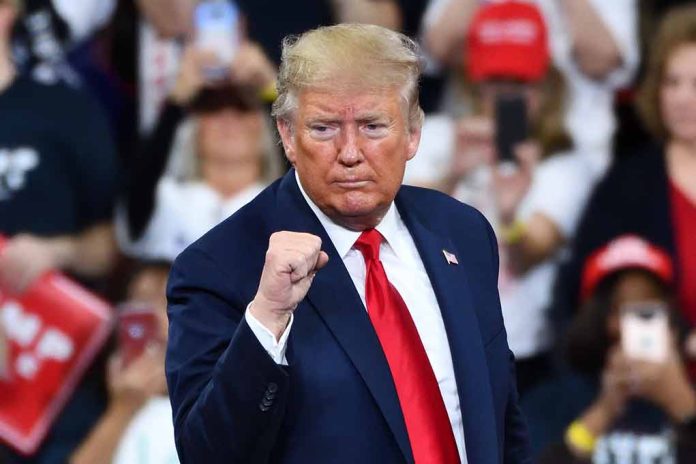 (UnitedHeadlines.com) – As part of an effort to stop the increasing number of illegal migrant crossings, President Joe Biden announced he would be starting construction of a section of the border wall in Starr County, Texas.
The administration will waive 26 federal laws, including the Endangered Species Act, the Safe Drinking Water Act, as well as the Clean Air Act, to allow for the construction of close to 20 miles of border wall. The section of the border will start south of the Falcon Dam and go further than Salineño, Texas, according to Starr County Judge Eloy Vera. The border wall will have large bollards that are embedded in a concrete base, gates, cameras as well as CCTV equipment according to US Customs and Border Protection.
In a filing posted in the US Federal Registry, Department of Homeland Security Secretary Alejandro Mayorkas said that there is an "immediate need to construct physical barriers" in the area to prevent illegal crossings.
According to the US Customs and Border Protection, the funds that will be used to construct the section of the border wall were approved in 2019 which are required to be used "for their appropriated purpose."
Border Patrol in the sector where the wall will be constructed has reported seeing "high illegal entry." Data shows that so far this fiscal year, 245,000 illegal migrant crossings have been recorded in the Rio Grande Valley Sector, which includes 21 counties.
The border wall was a key piece of former President Donald Trump's policy with 450 miles of border wall being constructed or upgraded from 2017 to January 2021.
While running for president in 2020, Biden stated that he would not build another foot of the wall if he was elected. Once in office, he passed a proclamation that stated that the wall at the southern border "is not a serious policy solution."
After Biden stopped construction of the border wall, Texas Gov. Greg Abbott renewed the efforts on his own.
Copyright 2023, UnitedHeadlines.com