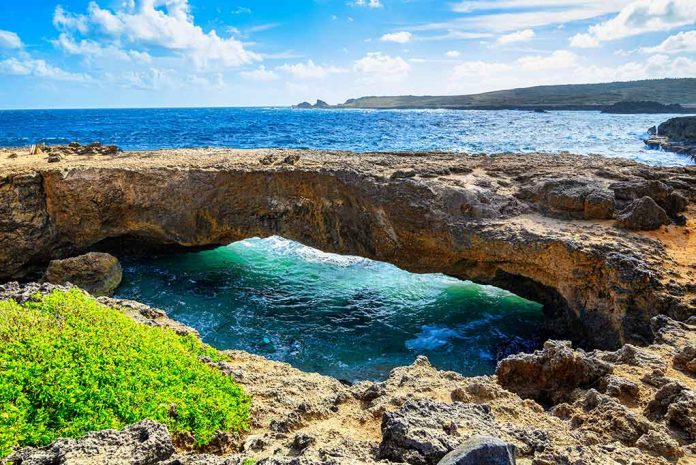 (UnitedHeadlines.com) – New charges against Joran van der Sloot, 36, are reportedly being considered by authorities in Aruba after his confession regarding the May 30, 2005 murder of Natalee Holloway.
The discussion of new charges comes after Van der Sloot confessed to investigators in the United States in early October that he bludgeoned Holloway, who was 18, to death on a beach in Aruba before disposing of her body in the ocean after Holloway rebuffed him on the beach.
Van der Sloot's confession came as part of a plea deal in the extortion case against him. He pleaded guilty to the charges that he attempted to extort $250,000 in 2010 from Holloway's family. He took the money, lied to their investigator, and then went to Peru, where he murdered Stephany Flores, 21. He is serving a 28-year sentence for Flores' murder.
In Aruba, the statute of limitations on murder expires after 12 years. However, the question of whether prosecutors in Aruba will bring new charges for crimes other than murder is now on the table.
According to the Public Prosecutor's Office of Aruba spokesperson Ann Angela, the decision of whether prosecutors in Aruba bring new charges "depends on various factors within the investigation." Angela said that because van der Sloot was a minor when the crime was committed the answer is not "a straightforward yes or no." Angela noted that Holloway's disappearance is "still an open investigation in Aruba." She said "all the documents related to the investigation" have been requested from the U.S. Department of Justice.
Holloway went missing on the last night of her senior class trip to Aruba. Van der Sloot, then 17, became the primary suspect in the Alabama teenager's disappearance as the last time she was seen she was leaving a bar with him. Van der Sloot, along with Satish and Deepak Kalpoe, were arrested multiple times following her disappearance. His father Paulus van der Sloot, who died in 2010, was also questioned by authorities several times.
Copyright 2023, UnitedHeadlines.com