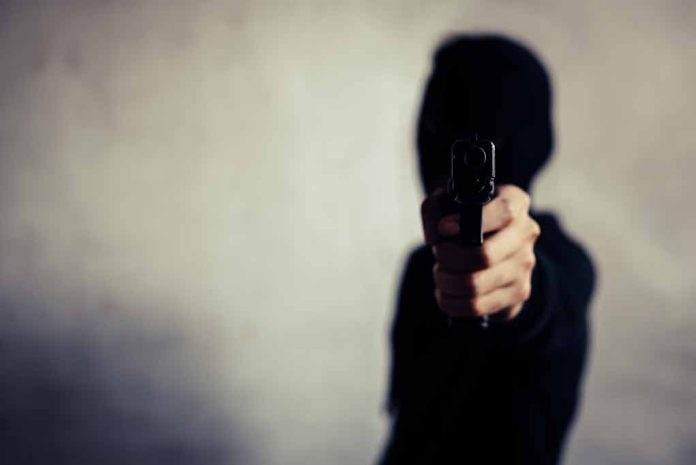 (UnitedHeadlines.com) – A man was arrested twice on Oct. 4 after showing up at the Wisconsin Capitol stating he wanted to see Gov. Tony Evers. At first, the man was armed with a handgun and then, after posting bail, returned with an AK-47-style rifle.
The man first approached the security desk outside Evers' office in Madison, Wisconsin, at about 2 p.m. Oct. 4 with no shirt on, a holstered handgun, as well as a dog that was leashed, according to Wisconsin Department of Administration spokesperson Tatyana Warrick. The man, identified as Joshua Pleasnick, refused to leave until he saw Evers.
The Wisconsin State Capitol Police alert states that he was told open carry is not allowed in the Capitol, to which Pleasnick replied that "he would not comply with that order." He was then arrested for suspicion of openly carrying a firearm in the Capitol.
According to the Wisconsin Department of Administration, the dog was seized by the City of Madison Animal Control while the handgun was seized as evidence.
According to the visitor alert, Pleasnick told those interviewing him that he would come to the Capitol until he talked with Evers "about domestic abuse towards men."
After bailing himself out of jail, Pleasnick then returned to the Capitol around 9 p.m. armed with an AK-47-style assault rifle and requesting to see Evers. Both Capitol police as well as Madison police "began a dialogue" with Pleasnick. A search revealed he also had "a collapsible police-style baton" in his backpack for which he did not have a valid permit. After making a "concerning statement," he was taken into custody for a psychiatric evaluation before midnight. Capitol police seized the rifle as evidence.
Evers thanked police stating, "They're doing their great work."
This is not the first time Evers has faced threats. A Wisconsin man accused of writing threatening emails as well as Facebook posts about Evers was sentenced in June to one year and one day in federal prison after pleading guilty to the charges.
Copyright 2023, UnitedHeadlines.com