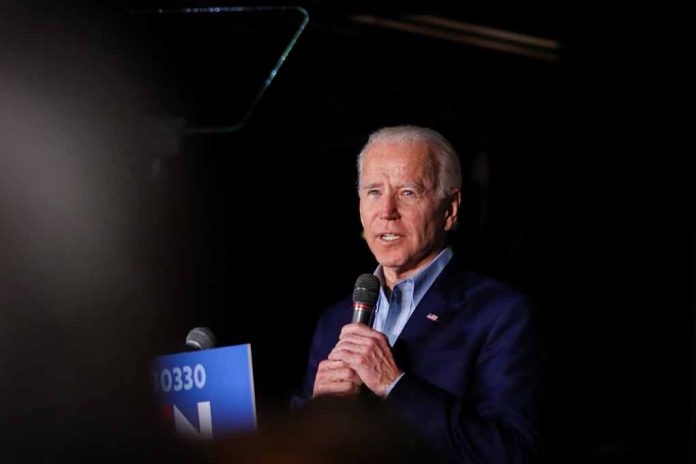 (UnitedHeadlines.com) – President Joe Biden confirmed that an unknown number of Americans have been taken hostage during Hamas' Oct. 7 attack on Israel.
On Oct. 10, Biden stated that at least 14 Americans were killed in the Oct. 7 attack that killed 700 in Israel. In an earlier statement, Biden called the situation "heart-wrenching."
Biden said that his top priority is "the safety of American citizens" both abroad as well as home.
The number of hostages remains unknown as does the condition of the hostages, according to National Security Adviser Jake Sullivan. It is believed that 20 or more Americans remain unaccounted for, according to Sullivan. However, that does not mean that they were just taken hostage.
On Oct. 9, the White House spokesperson for issues of national security, John Kirby, stated that Americans were likely to be among those being held hostage by Hamas. Kirby said that while it remains unknown how many could be being held hostage, "we have to accept the grim possibility that some are." The White House and Israel are having "active conversations" in an attempt to bring American citizens home who may be being held hostage, according to Kirby. In an interview with CNN, Kirby said that because it is an "active war zone" the hostage recovery effort is more difficult.
During a briefing, State Department spokesperson Matthew Miller stated that hostage negotiation experts from the United States had been offered to assist the Israelis.
During an Oct. 10 press conference, Biden stated that experts from the government have been directed "to consult with and advise Israeli counterparts" in regard to recovery efforts of the hostages. Biden called the Oct. 7 attacks during which more than 700 Israelis were killed "an act of sheer evil," adding that "we must be crystal clear, we stand with Israel."
As of Oct. 10, the number of killed in both Israel and Palestine rose to at least 1,600 with thousands injured.
Copyright 2023, UnitedHeadlines.com