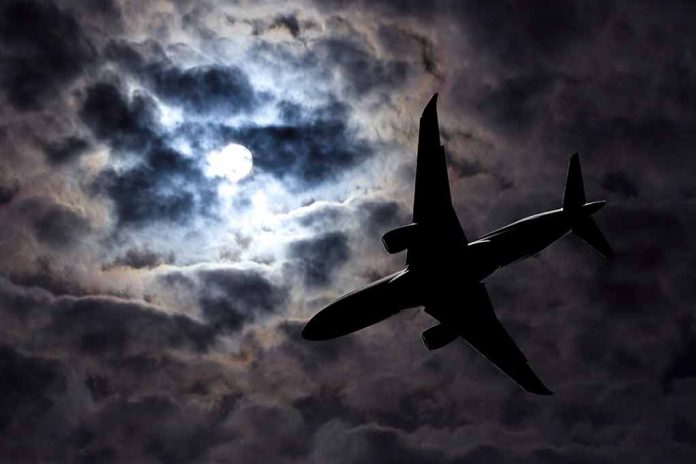 (UnitedHeadlines.com) – On Sept. 25, a 66-year-old flight attendant for American Airlines was found dead in a Philadelphia Airport Marriott hotel room. When she was found, she had what appeared to be a sock in her mouth.
Las Vegas resident Diana Ramos, a 25-year veteran of American Airlines, had been working with a crew on a flight from Los Angeles and was in Philadelphia on a layover. According to Public Information Officer Shawn Ritchie, her body was discovered by cleaning crews around 10:45 p.m. on Sept. 25, two days after she was scheduled to check out.
According to investigators, no weapons, signs of forced entry, or signs of a struggle were found in the hotel room. There were sealed prescription bottles found in the hotel room and Ramos was on "several medications," according to investigators.
"Everybody is trying to figure out" why her crew left her and what happened an unidentified American Airlines flight attendant stated to PEOPLE. The flight attendant added that the situation is "very sad."
A colleague working on the same flight as Ramos stated on social media that the entire crew was "traumatized" after not being able to check on Ramos' welfare before they boarded their flight on Sept. 23. Flight attendants who miss hotel shuttles are often typically left behind by colleagues. The crew member must then arrange their own transportation. A replacement crew member is then called in to cover the position.
In a statement released prior to Ramos' identification, American Airlines said, "We are devastated by this news." The company said that during this time it will "ensure all affected have the support they need." The statement added that the company "will continue to cooperate fully" with the investigation.
Chief Inspector Scott Small stated Ramos "suffered a sudden death," adding that her death is considered "suspicious." The Homicide Detectives Division of the Philadelphia Police Department is investigating the case. The results of an autopsy are pending. There have been no arrests.
Copyright 2023, UnitedHeadlines.com