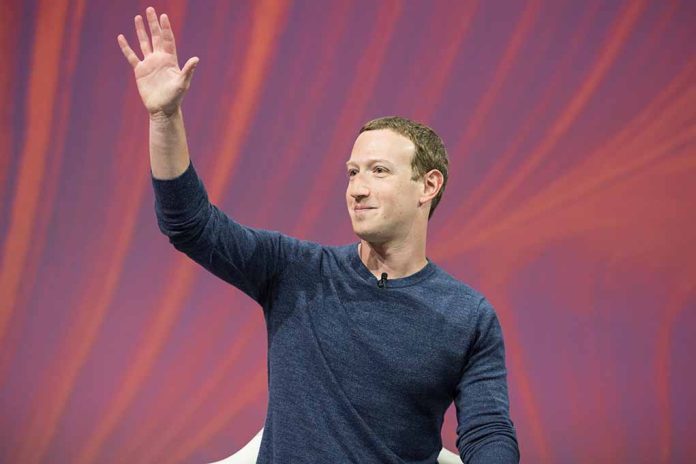 (UnitedHeadlines.com) – Conservatives have accused Mark Zuckerberg and his company, Facebook, of censoring their voice online. Many believe this is partially to blame for why Democrats won so many elections in 2020. But Zuckerberg's involvement seems to go even deeper than that. According to a bombshell report, the Facebook CEO may be the mastermind of a Democrat takeover.
While speaking with Tucker Carlson, Mollie Hemingway, a Fox News contributor, talked about how Democrats won the 2020 elections with the help of Big Tech. She didn't stop there though, as she began discussing her book "Rigged." Hemingway claims Zuckerberg was the one behind all of it.
I sat down with Tucker Carlson for an hour to discuss "Rigged," my new book on the 2020 election. You can watch over at Fox Nation. https://t.co/Yr9mqtGmos (and get the book here!) https://t.co/kiT5wagJWr

— Mollie (@MZHemingway) October 28, 2021
Hemingway asserts that the Facebook CEO dumped $419.5 million into the 2020 election to buy left-wing activists. The goal? To infiltrate local election offices. The Fox News contributor added that the activists, once inside, then had the ability to organize efforts in blue-leaning counties and allow them to control everything. Hemingway alleged that these activists translated and even designed ballots.
All the information caught Carlson off-guard as he asked how these people were able to design federal ballots. Hemingway noted that the US government likely didn't think anyone would spend the money needed to take over government offices, adding they likely didn't have a way to stop it.
If what Hemingway says is true, then Zuckerberg is a much more dangerous individual than anyone realized. What was the purpose of essentially rigging US elections? What did the Facebook CEO gain from such an investment?
Copyright 2021, UnitedHeadlines.com