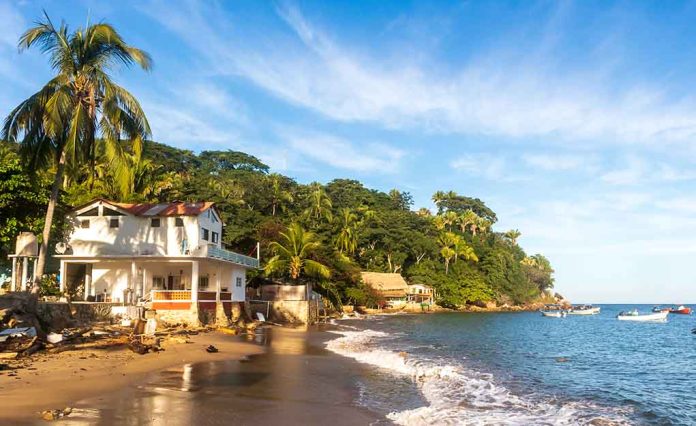 Young Girl ASSAULTED At The Most "Inclusive" Resort
(UnitedHeadlines.com) – Despite what many vacationers believe, resorts can be dangerous places. The excitement of being on vacation can take over, and people can easily get caught up in the fun, letting down their guard and creating opportunities for predators to strike. One girl allegedly learned the hard way that not even all-inclusive destination resorts are safe from sexual predators.
'I Didnt Realize I Was a Target': American Girl Says She Was Sexually Assaulted at Mexican All-Inclusive Resort https://t.co/9NC4FaQkzU

— Annie Aitlen (@echofreedom2023) June 27, 2022
According to The Epoch Times, 23-year-old Shelby McCabe was with her family at a resort in Mexico. The young adult went to a gift shop with her sister Keeley before going to the resort's dolphinarium and, later, to the beach with her family. However, as the young woman was leaving the gift store, a man approached her. The salesman allegedly took her by the arm, insisting she hadn't visited his shop, which was reportedly just a couple doors down.
Miss McCabe noted that when she got there, the salesman introduced her to his uncle and father before they offered a shot of tequila. She mentioned she took the shot because she didn't want to be rude but that she was the only one who drank one. The young woman claimed she didn't realize she was a target until the man sexually assaulted her.
Nicola McCabe, the alleged victim's mother, claims that the store, called Ambar Joyeria, was still operating despite their reporting the incident. In addition, Nicola says Barcelo Maya Riviera's upper management hasn't even called to apologize. The family's lawyer is looking into filing a class-action suit against inclusive resorts for covering up the assault.
Copyright 2022, UnitedHeadlines.com