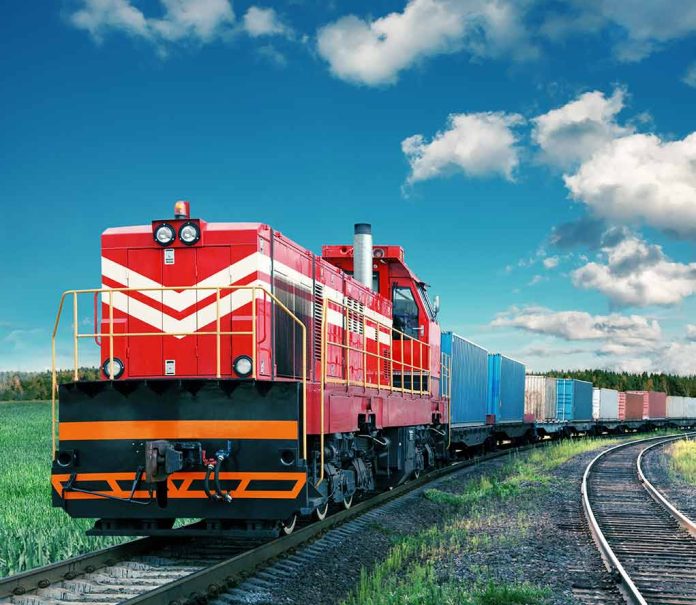 (UnitedHeadlines.com) – On July 17, a train carrying flammable chemicals derailed in northern Minnesota. The 10 Canadian National Railway cars derailed just before 8:30 p.m. 6 miles north of Cook, Minnesota.
Five of the 10 cars had tipped over, while five remained upright according to the sheriff's deputies as well as firefighters who responded to the scene. Two cars contained liquefied propane as well as butane. However, according to the St. Louis County Sheriff's Office and Canadian Railway officials, none of the chemicals appeared to have spilled.
While the accident was originally reported as nine cars that had derailed, a 10th car was reported as derailed on July 18, according to Canadian Railway spokesman Jonathan Abecassis.
Officials say there were no injuries in the derailment. The cause of the derailment is currently under investigation.
Cleanup continued on July 18, and there is no estimated time frame for when the railway would reopen. The company apologized to local residents for the inconvenience caused by the derailment.
The derailment is the latest to happen this year. On July 17, a Norfolk Southern train derailed in Montgomery County in Pennsylvania, sending about 15 train cars off the tracks. One was leaking silicone pellets which authorities say did not pose a risk. Five of the train cars were carrying the liquid fertilizer urea, one was carrying a dry-cleaning agent and a metal degreasing solvent known as tetrachloroethylene, while two were empty.
In June, a bridge collapsed, sending train cars with hazardous materials such as hot asphalt and molten sulfur into the Yellowstone River.
In southwest Minnesota, a BNSF train derailed on March 30 causing several ethanol cars to leak and catch fire, prompting the evacuation of about 800 residents of the town of Raymond. The derailment caused $1.9 million in damage to the rail equipment and tracks.
In February, a train derailment near East Palestine, Ohio, caused hazardous chemicals to spill, prompting federal authorities to begin looking at new safety regulations for freight railroads.
Copyright 2023, UnitedHeadlines.com