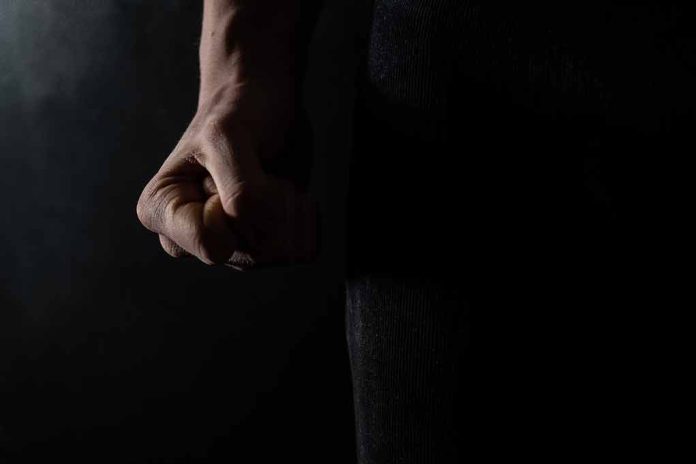 (UnitedHeadlines.com) – David Wells, a former Yankees pitcher, spoke out about the woke companies and the Major League Baseball culture at the Sept. 9 Yankees Old Timers' Day, which commemorated the 1998 team and its World Series win.
The Nike logo on his Yankees uniform was covered with a piece of tape during the celebration. He added "I hate Nike. They're woke," saying he would completely cut the logo off his jersey if he was still playing on the team. Wells stated, "We're in a different world."
During the celebration, Wells also discussed that he would not drink Bud Light again after its affiliation with transgender influencer Dylan Mulvaney.
He stated companies are focusing too much on social issues as well as politics.
Keith Olbermann, who was fired from his anchor job at ESPN and MSNBC, took to Twitter to call Wells out for the statement. Olbermann stated that Wells "would drink wood alcohol."
The comment led to Wells firing back for Olbermann to shut up, adding that he should "Stick to your politics."
Wells also spoke out in defense of Yankees general manager Brian Cashman, who has been criticized by fans because the team is currently in last place in the American League East standings with almost no chance of making the MLB playoffs. If they do not reach the playoffs, it will be the first time since 2016 that the team has not been in the playoffs.
He also stated the teams are being too soft on players.
While Wells was a member of the 1998 World Series Yankees team, he is best known for the perfect game he threw against the Twins that year. In 214.1 innings, he compiled an 18-4 record in 1998. The image of the team hoisting him above their shoulders after the win is now synonymous with the success of the Yankees. Wells spent 21 years as an MLB pitcher, including four with the Yankees.
Copyright 2023, UnitedHeadlines.com