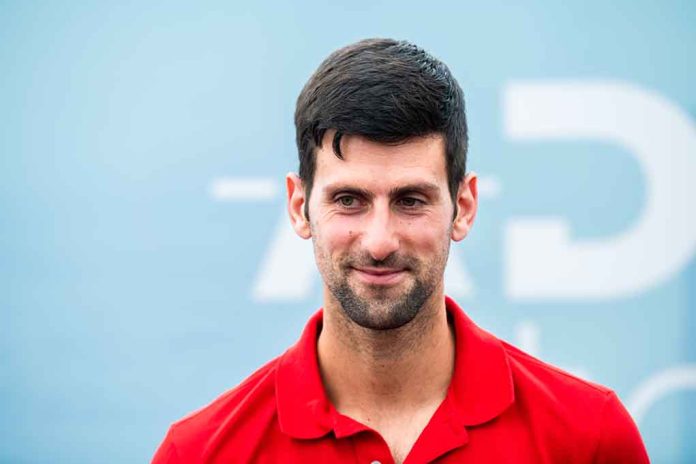 (UnitedHeadlines.com) – It seems as though nothing and no one is safe from the coronavirus — not even famous athletes. In normal times these extraordinary people traveled great distances to compete, but the pandemic has put a major strain on these activities. With the recent surge of the Omicron variant, some governments are taking extreme measures to stop the pandemic's spread. For one athlete, these policies have become a prison.
Despite his claims of possessing a vaccination exemption for the Australian Open, Novak Djokovic is in trouble with the Australian government, which quickly detained him after he arrived in the country. Authorities allege Djokovic failed to provide the necessary evidence to prove his vaccination exemption.
The mother of the world-famous tennis star claims Australia is holding her son as a prisoner. Dijana Djokovic asserts the hotel Australian authorities are holding her son in is like a jail, mentioning bugs, dirty rooms and poor food.
Tennis star Rafael Nadal said he felt sorry that Novak Djokovic was denied entry into Australia, but added that the Serb knew for months he could potentially face problems if he arrived without being vaccinated against COVID-19 https://t.co/GS1xcRO6EP pic.twitter.com/MjFXyWKkyO

— Reuters (@Reuters) January 6, 2022
The Australian government also claims Djokovic has an expired visa. They intend to hold him until a hearing on January 10.
The tennis star's father, Srdjan, asserts that Australia can't stand the fact his son is the best tennis player in the world. He argues that his son's "imprisonment" has nothing to do with sports and everything to do with politics.
The president of his home country, Aleksandar Vucichursday of Serbia, expressed a similar opinion, calling Djokovic's detainment political persecution. President Vucichursday expressed that he had concerns the "imprisonment" of Djokovic would occur.
Australia is notorious for some of the strictest COVID-19 regulations in the world, which have only gotten more invasive as the pandemic stretches on. Despite the effectiveness of the vaccines declining, Australia is sticking to its mandates and policies. Djokovic's arrest and detainment prove that it doesn't matter who you are or what your status in the world is; the COVID-19 madness gripping the globe can impact anyone.
Copyright 2022, UnitedHeadlines.com