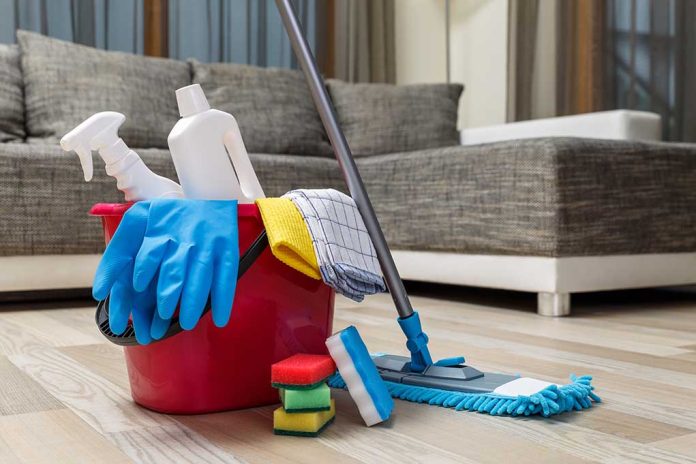 (UnitedHeadlines.com) – Bethan Lewis Watling, 24, asked her 26-year-old fiancé, Nathan Marsh, to help with some housework. The young man reluctantly agreed to vacuum the upstairs of their home. What happened next will likely cause Marsh never to want to clean the house again.
He had been upstairs 'reluctantly' hoovering https://t.co/zvGUsadeZ0

— Northants Live (@NorthantsLive) November 19, 2021
Watling noted that she heard a crash and went to investigate. She found her fiancé at the bottom of the stairs wrapped up in the vacuum cleaner's cord, unable to move.
Naturally, she at first thought her lover was trying to get out of cleaning the house. This injury was no practical joke; the young man broke his leg, prompting a call to emergency services.
Paramedics took Marsh to the Royal Glamorgan Hospital in Wales, where doctors discovered that the 26-year-old had broken two bones in his leg.
Housework is crucial to keeping your home clean and attractive. While most couples split the workload, some people will go to extremes to avoid cleaning the house. That certainly wasn't the case for Marsh, who had a legitimate reason to escape his chores. He's since made a full recovery and says his fiancé has plenty of tasks for him to handle around their home.
Copyright 2021, UnitedHeadlines.com