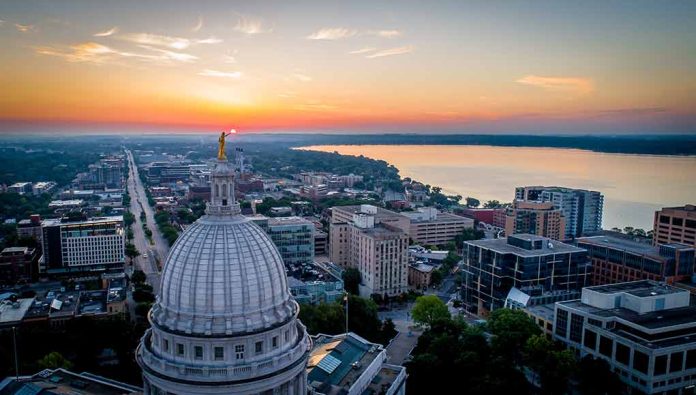 (UnitedHeadlines.com) – Wisconsin Sen. Tammy Baldwin, 60, a Democrat, announced April 12 that she will be seeking a third term in the Senate.
In announcing that she is running for reelection Baldwin said she will continue to fight for families who are struggling with inflation and working class families.
At 24 years old, Baldwin was elected to her first race locally. In 1998, Baldwin became the first woman elected to the House for Wisconsin. In 2012, Baldwin was first elected to the Senate, defeating former Gov. Tommy Thompson, a Republican, by about 6 points. In 2018, she was re-elected by 11 points over Leah Vukmir.
Baldwin led the push in 2022 for legislation protecting same-gender and interracial marriages.
No Republicans have officially announced a campaign for the seat currently held by Baldwin. U.S. Rep. Mike Gallagher has been speculated to be a potential candidate, though his spokesperson last month stated he was focused on committee affairs and had not thought about the 2024 election. He is currently chairman of the House Select Committee on China.
In 2017, Gallagher was elected to represent the 8th Congressional District in Wisconsin. He is a Marine Corps veteran.
Another possible candidate is David Clarke, former Milwaukee County Sheriff, who said he would be open to running, and Eric Hovde, a businessman who ran unsuccessfully for the Senate in 2012.
In 2022, Wisconsin voters re-elected Republican Sen. Ron Johnson, who is one of the most conservative members in the Senate. However, the state has trended Democrat in many other races such as Gov. Tony Evers who was re-elected in 2022 and Janet Protasiewicz who was elected to the Wisconsin Supreme Court.
Baldwin's seat is one the Democrats are seeking to hold on to as they try to keep the majority in the Senate and one Republicans seek to gain as they try to win the majority in the Senate. Wisconsin is expected to be a close Senate race.
Copyright 2023, UnitedHeadlines.com