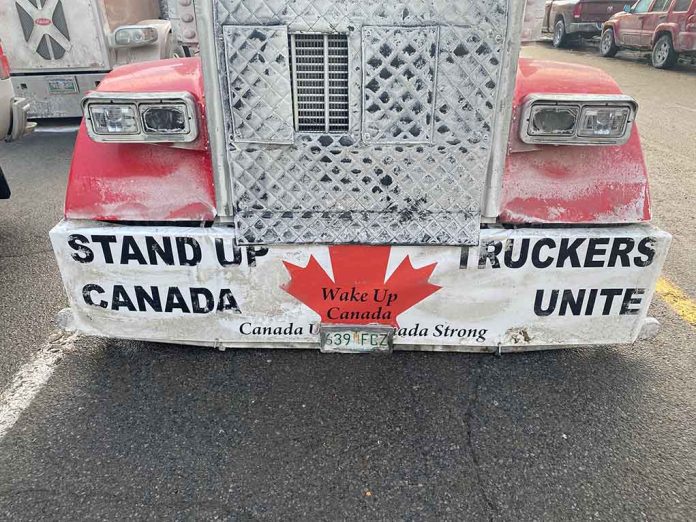 (UnitedHeadlines.com) – As truckers continue their protest in Ottawa to end COVID-19 mandates, the Canadian Prime Minister, Justin Trudeau, has launched a campaign to damage their image. Despite PM Trudeau's narrative, Biden's White House is taking a somewhat surprising stance.
During a February 8 daily briefing, White House Press Secretary Jen Psaki asserted that the administration supports the truckers and their right to peacefully protest.
The White House commented on a protest by truckers in Canada as they block one of the busiest international crossings in North America

Read more: https://t.co/sFQY2aQmMA pic.twitter.com/wgHiRYGlNG

— NowThis (@nowthisnews) February 8, 2022
The US government is taking a different stance than Canada, which has attempted to smear the Freedom Convoy, claiming the truckers have unacceptable views and are racist. The protests have extended to other parts of Canada, such as the Ambassador Bridge connecting Detroit and Windsor — one of the busiest border crossings in North America.
Psaki attempted to minimize the likelihood of vaccine mandates causing disruptions in several industries as she defended vaccine requirements, but she admitted the protests were beginning to have an impact. When the question of whether or not truckers in the United States were mounting their own protest, a convoy into DC, Psaki dodged the question and handed it over to administration law enforcement and security officials.
Do Biden and his administration truly stand behind the Freedom Convoy? Or will Psaki and the rest of the White House change their tune if truckers in the US follow suit?
Copyright 2022, UnitedHeadlines.com