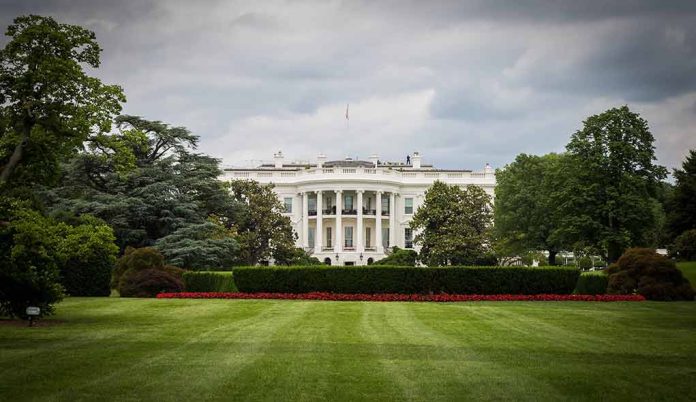 (UnitedHeadlines.com) – Even though the end of the national emergency declaration was signed in April by President Joe Biden, the White House sent guests guidance for unvaccinated people ahead of "College Athlete Day."
The invitation, which was sent to guests by the White House Office of Legislative Affairs, went to members of Congress who would be attending the June 12 celebration honoring both National Collegiate Athletic Association (NCAA) women's and men's national championship teams from Divisions I, II, and III.
The guidance requested that unvaccinated guests wear face masks and practice "social distancing." It did state that guests did not have to test before attending the event.
The guidance went on to say that fully vaccinated guests were not required to wear a mask while on the grounds of the White House.
The guidance sent from the White House comes at a time when healthcare facilities have begun to loosen restrictions put in place during the pandemic.
According to the White House, the guidance was inadvertently sent and a follow-up email with new guidance was sent on June 10. The June 10 guidance said that masks were not required.
A study completed in February to determine whether "physical interventions," such as face masks, prevented respiratory illnesses from spreading was done by Cochrane Library using 78 randomized controlled trials. Cochrane Library is funded by the National Institutes of Health. The study's lead author Tom Jefferson stated, "There is just no evidence that they make any difference."
In April, Biden ended the national emergency declaration which allowed the government to respond to the pandemic with certain authorities that it otherwise wouldn't have. On May 11, the federal government officially ended the public health emergency which had been in effect since January 2020. Also in May, the World Health Organization announced that the pandemic no longer met the qualifications of a global emergency.
Copyright 2023, UnitedHeadlines.com