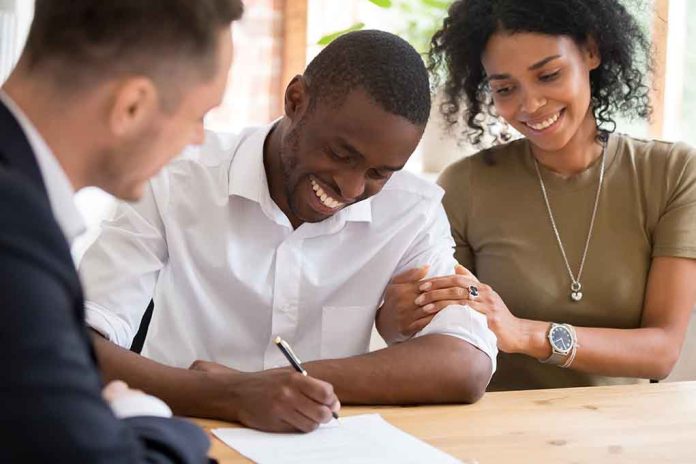 Understanding Down Payment Assistance Programs The Easy Way
(UnitedHeadlines.com) – Potential homebuyers who are struggling to save enough money for both down payment and closing costs have lots of options, through both private and government resources. Many borrowers get overwhelmed by all the programs out there, and it is confusing to sort through which down payment assistance (DPA) programs work with which loans.
For the most part, DPA works with both federal and conventional loans, and there are several loan programs under both umbrellas.
Federal
The government is not the lender for federally-backed loans; rather they guarantee they will cover the loan balance if the borrower defaults. Lenders basically have no risk with these loans, although the returns are usually solid.
FHA
This is the gold standard of low down payment mortgages. Borrowers can put down as little as 3.5%, they can use DPA in the form of gifts or grants for closing costs, and loan guidelines are really flexible.
VA
Veterans, active military, and surviving spouses are eligible for loans through the Veterans Administration. They need to get a Certificate of Eligibility (COE) from the VA before they complete a loan application, but that can be done online. Some veterans may also qualify for loans with no out of pocket closing costs.
USDA
Borrowers who want to live in rural areas should look into US Department of Agriculture mortgages. They can get 100% financing, and in some cases, also qualify for more money to rehab or renovate an existing home. Go online to the USDA Home Loans website to find out if your zip code in included in the USDA eligibility map.
Conventional Loans
Borrowers do not have to have a 20% down payment for a conventional loan. In fact, qualified borrowers can buy a home with as little as 3% down, and use DPA for closing costs. Fannie Mae, the organization that is responsible for conventional loan guidelines, allows buyers to buy homes using the same general underwriting rules as FHA. It's a little harder to qualify for a conventional loan. Borrowers need higher credit scores, and until recently, needed a much lower debt-to-income ratio—36% overall—to qualify.
HomeReady
This is a loan program designed to compete head to head with FHA loans. Buyers only need to put 3% down, can use gifts, grants, or community second loans for the balance they need for closing costs. HomeReady has a couple of other features that separate it from an FHA loan.
Repeat home buyers who meet certain conditions are also eligible
Co-borrowers do not need to live in the home
Actual student loan debt is counted in debt ratio (FHA calculates using 1% of total debt, which is usually much higher)
DPA Sources
DPA comes from three main sources—gifts, grants, or community seconds.  A borrower may use more than one to put the money together for closing.
Gifts
A gift is money from an outside source (friend, family member) that does not have to be repaid, The giver must confirm it's a non-repayable gift in writing.
Grants
Grants are like gifts in that they are free money, but the source is a state or local housing agency, community or religious organization, or an employer.
Community Seconds
Community seconds are small second mortgages that the buyer may get from a community source. Some of these may be forgiven if the buyer meets certain conditions, or the repayment schedule doesn't begin for a year or so. One source of community seconds for borrowers everywhere in the US (except New York) are Chenoa Funds.
Why A Loan Officer is Important to the Process
There is a lot of information online about DPA, but a serious buyer needs a good loan officer to walk them through their options. One place that buyers get confused is understanding that the guidelines for a particular loan program they see online may not be exactly what their lender offers. Lenders often have their own guidelines that they use in conjunction with specific DPA programs, so credit scores and debt ratios may be different.
Copyright 2022, UnitedHeadlines.com