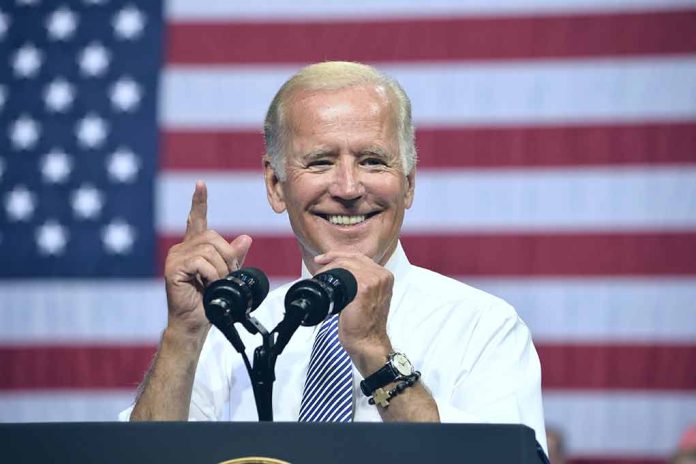 (UnitedHeadlines.com) – Using nearly $1 billion in funds from the Inflation Reduction Act, the Biden administration plans to upgrade federal buildings with green technology. The move is part of the Biden administration's efforts to focus on climate change initiatives.
The General Services Administration plans to update the buildings with batteries, solar panels, and heat pumps to make 100 buildings all-electric and 28 federal facilities with net-zero emissions. The initial investment from the Inflation Reduction Act will be $975 million. However, the General Services Administration hopes to raise another $925 million from private sector investors. The total $1.9 billion would then be used to revamp 20 percent, or 40 million square feet, of the federal properties managed by the General Services Administration.
The General Services Administration senior climate advisor, Jetta Wong, said that they are trying to "lead by example," hoping the private sector will follow the federal government's lead in revamping buildings.
Among the federal buildings to be upgraded is the Ronald Reagan Building and International Trade Center, which will be retrofitted with green technology updates, including electric heat pumps, boilers, and 57,000 energy-efficient LED light bulbs. The upgrades will also include installing a reverse osmosis groundwater recovery system. The enhancements are expected to cut the building's energy use by 40 percent. The cost of upgrading the fourth largest building managed by the General Services Administration is estimated at $13.5 million.
The initiative is part of President Joe Biden's Federal Sustainability Plan, an executive order he signed in 2021 that would make all federal buildings carbon neutral by 2045. Over the next ten years, the Biden administration seeks to reduce emissions in federal buildings by more than 50 percent. The plan is expected to create 5,000 clean energy jobs each year.
Copyright 2023, UnitedHeadlines.com